Drainage cell is the lightweight three dimensional geocomposite with flat back which is pressed against an underground structure used for subsurface water management method.
BPM drainage cell is lightweight, easy to use and cost effective when compared to traditional drainage methods, and it is the most advanced and versatile geo-composite product suitable for all your horizontal and vertical drainage applications such as roof garden drainage, landscape, terraces and patios under pavers, subterranean building protection, etc.
Strong resistance to load and durability;
Convenient construction, easy maintenance and economy;Waterproofing and drainage : from a
channel, which water and gas can go through;
Sound insulation and vibration isolation;
Chemical resistance,resist to plants' root.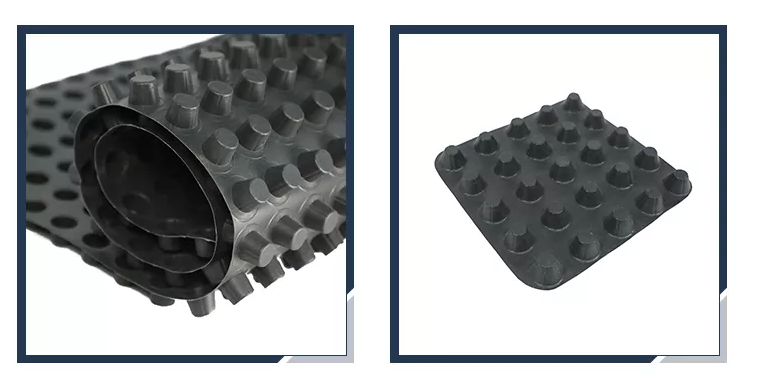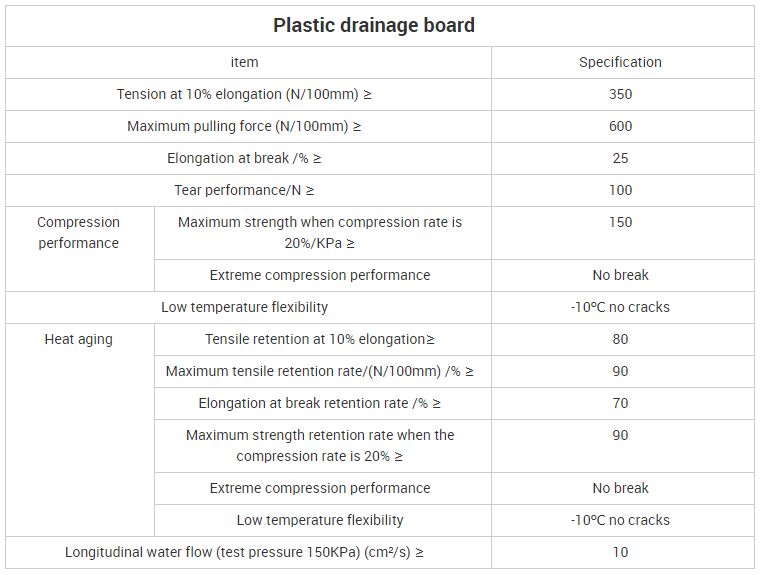 Project cases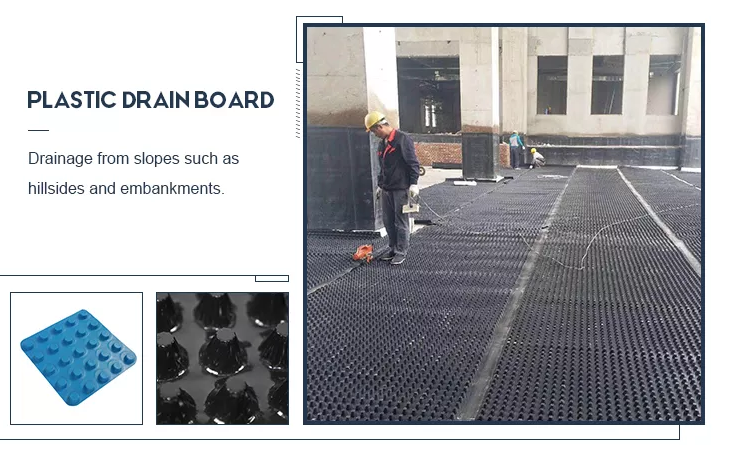 1. Greening Project
The garage roof greening, roof garden, vertical greening, roof greening, football pitches, golf course, etc
2. Municipal EngineeringAirport, road embankment, subway, tunnel, landfill, etc
3. Construction
The upper or lower building foundation, inside and outside the basement wall, floor and roof, roof seepage control and heat
insulation layer, etc
4. Water Conservancy Project
The reservoir seepage water, reservoir, lake water seepage control, etc
5. Traffic Engineering
Highway, railway basement, roadbed, dam and slope protection layer, etc