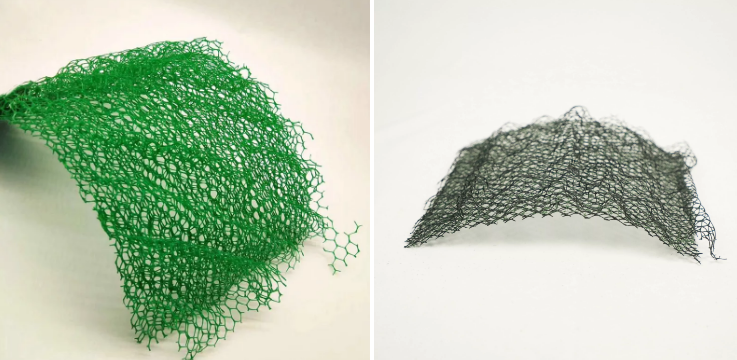 Geomat
Color: green black
Tensile: 0.8-3.2KN/m
Thickness:10-18mm
Roll size: 2*50m
Application of Geomat
It can protect the ground surface being corroded before the turf is growing up, and fix the seeds.
The compound protection layer formed after the grass grows up can endure washing by high level and high speed water. It can be a substitute of the concrete, bitumen, stone etc to be the slope protection material. It has mainly been used in highway, railway, riverway, embankment, hillside etc.

Product Features
Anti-washout, can be widely used in slope surface anti-washout protection.
Water permeable,the aperture of Mike Pad help to diacharge the water of soil.
Plantable,The Mike pad creates the conditions for water flow , which makes plants can grow.
Long service time,Economical,Easy construction

Advantages
Enkamat's filament core structure slows down wind speed and percolating water, thus preventing erosion and even promoting sedimentation.Other advantages of Enkamat:
* Excellent bonding of individual filaments for increase strength
* Over 90% voids for soil holding capacity
* High resistance to weathering and UV
* Low flammability