Product Description
Geotextile bag is a kind of ecological synthetic material with high UV resistance, acid resistance, alkali resistance, corrosion resistance. geotextile applications were initiated in the area of coastal and hydraulic engineering. Other applications for geosynthetics in civil engineering grew from these beginings. In recent years, geobag technology has experienced an increasing growth, leading to successful projects.Nowadays, geobag find their application as contruction elements for erosion control, bottom scour protection and scour fill, artificial reefs, groynes, dams, seawalls, reverments and dune reinforcemnet.
Encapsulating or wrapping sand into geotextile units provides a variety of flexible, economical and ecological coastal applications.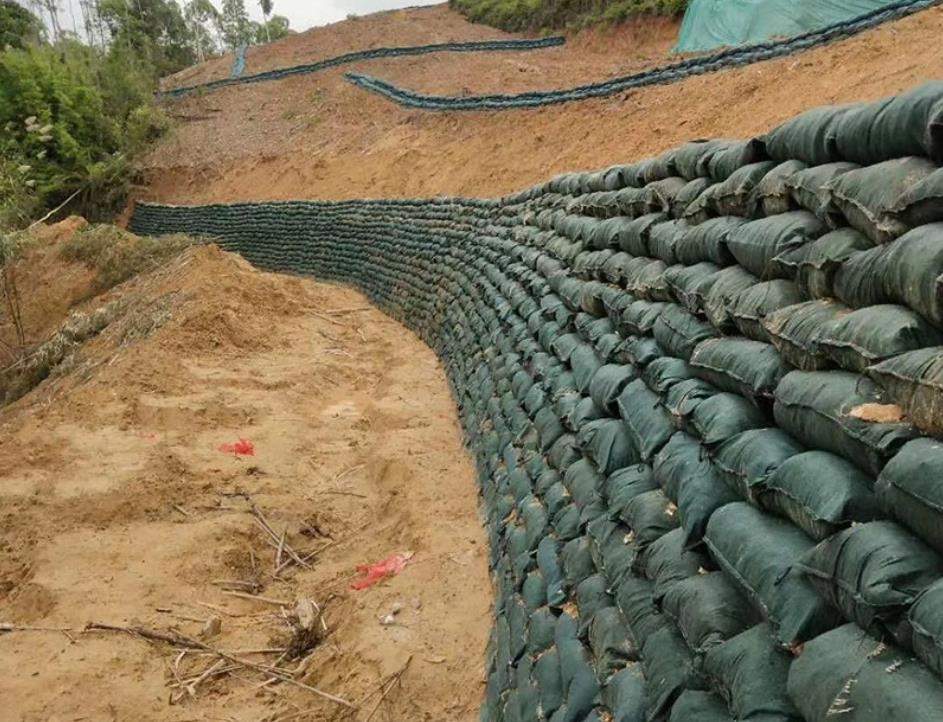 Product Characteristics
1. With the advantages of anti-UV, anti-aging, non-toxic, no combustion-supporting, bag rip no stretch;
2. Bags are soft with good integral, permeability is strong and scouring resistance, good durable performance;
3. Good plasticity and construction process is simple;
4. Strong corrosion resistance, resistance to microbes, high s oil stability, easy for plant growth;
5. Comprehensive functions of environmental protection, ecological afforestation, soil and water conservation, forming of ecological slope protection system.
Project Case
Application:
1: Ecological restoration and environment protection
A. On both sides of the river: Natural shore zone environment for both human and wildlife ;
B. Openpit mine recovery: Comprehensive utilization of mine waste rock, scientific regulation settlement area, greening barren hills, purify water, create a mine ecological restoration, barren hills become green new era.
C. The sea shores of the lake shore, Surface of the landslide, Culvert mouth, drainage ditch, soil erosion, irrigation system, Steep slope stability and so on .

2: Infrastructure and clean energy
A. Bridgehead, , railway, highway, dam slope protection
B. The noise protection wall

3: Commercial housing and the harmonious area
A. The roof garden greening, vertical greening, landscape art and so on .
B. Flood control emergency, blindage, flood control dam.
C.Constructed wetlands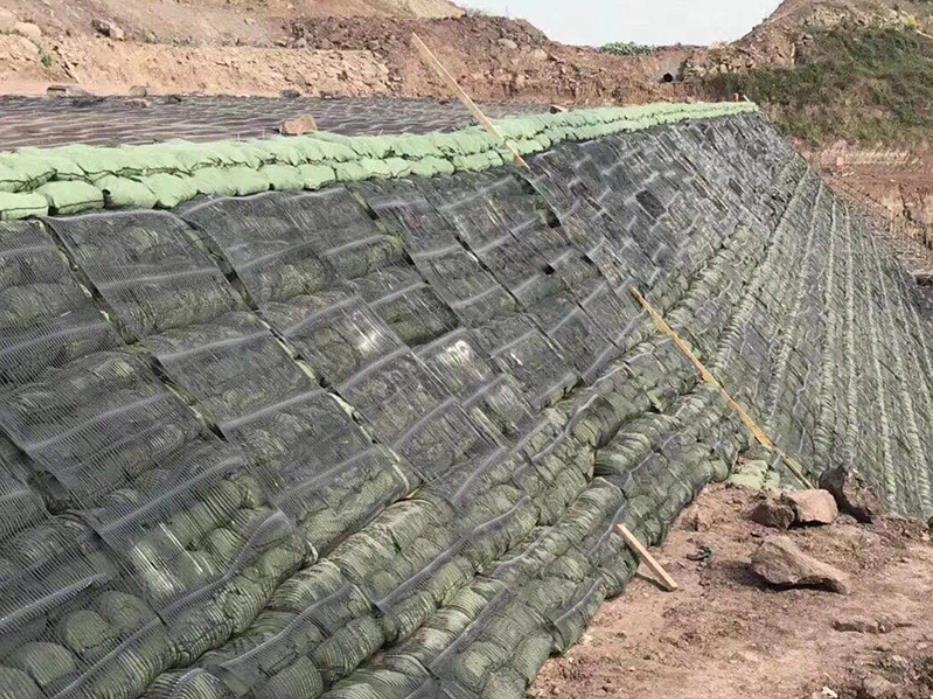 FAQ
Q: Can you send samples?
A: Yes, we are very happy to provide you with free samples to check the quality of our products.

Q: Are you a manufacturer or a trading company?
A: Manufacturer, with are registered capital of 52 million yuan. It is a professional manufacturer of geocell, geomembrane, nonwoven geotextile, woven geotextile, geogrid and other products. So we have the competitive price with best quality.

Q: Can you produce the product according to customers' requirements?
A: Sure, we are professional manufacturer, OEM and ODM are both welcome.

Q: How long is the delivery time?
A: General within 3-7 days after receiving the deposit.

Q: How to control product quality?
A: Our factory adopts lean management, products from the beginning to the end of the production process have strict quality control. All products must be strictly tested before packing and shipping.