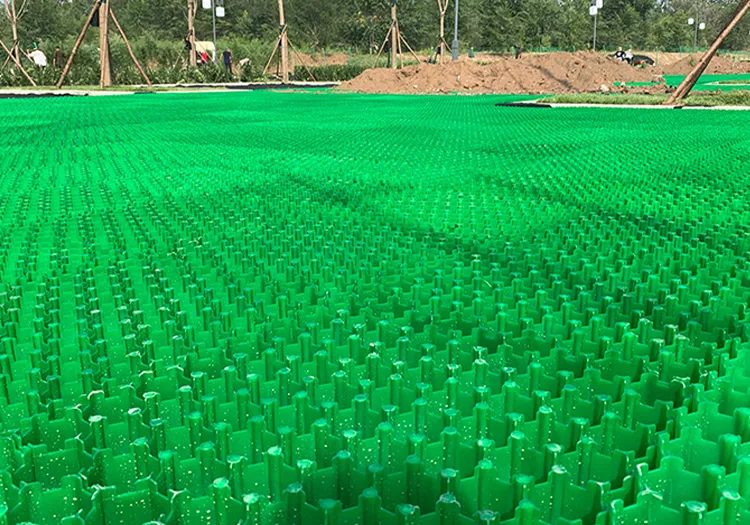 | | |
| --- | --- |
| Product Name | Plastic Grass Paver |
| Pressure Strength | 160 ton/sqm-250 ton/sqm |
| Material | HDPE(high-density polyethylene) |
| Size | 500x500mm |
| Height | 38-50mm |
| Working Temperature | Apply in temperature of -10℃ to 50 ℃ |
| Standard | ASTM, ISO |
Product selling points:
1. Complete greening: The grass grid provides more than 95% of the planting area, complete greening effect, can absorb sound and dust, and obviously improves the quality and taste of the environment.
2. Saving investment: Planting grass grids makes parking and greening functions into one. In a city with a lot of money, it can save the developer's valuable investment.
3. Flat and complete: The unique and stable flat-insertion lap joint of the planting grid makes the whole paving surface connected into a flat whole, avoiding partial depression, and the construction is extremely convenient.
4. High strength and long life: The grass trellis adopts special materials with patented technology and has high compressive resistance.
5. Performance stability, anti-ultraviolet, acid and alkali corrosion resistance, abrasion resistance, weather resistance -40℃-90℃.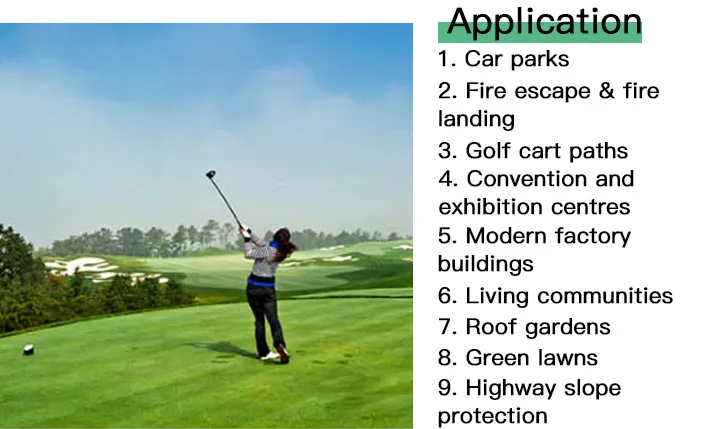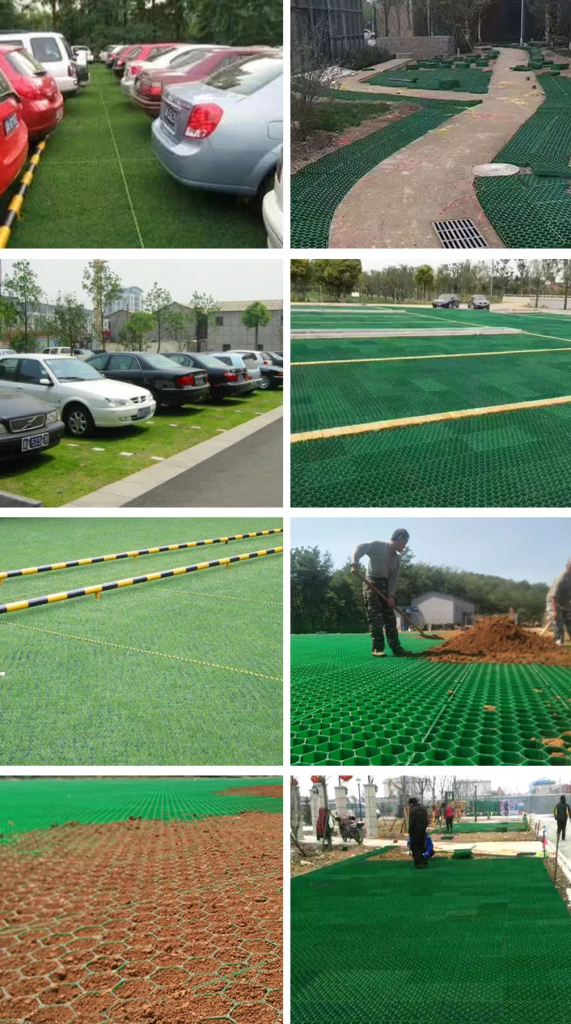 Grass grid uses a modified high molecular HDPE and PP as raw material, Material adopt high pressure injection forming technology to suppress the nest bee continuous shell, three-dimensional space and certain support height and strength, green environmental protection, completely Recyclable. It realizes a perfect combination of parking lots with lawn. Grass paver has good properties pressure-resistant, abrasion resistance, impact resistance, aging resistance, corrosion resistance, etc. It enhances the quality and saves investment. The flat lapping type is unique. It can save labor, fast, telescopic joint regulation.