HDPE Plastic Geocell  Description
High density polyethylene Geocell (HDPE Geocell) is a lightweight and flexible three-dimensional, expandable panels made from High Density Polyethylene (HDPE) strips which are ultrasonically bonded together to form an extremely strong configuration.
Width of the long strip is the height of the geocell, and the distance between two welding lines in the same side of the plate when the geocell is not expanded is welding distance.
Zhonglu Geocell is three dimensional, honeycomb like structures manufactured from high density polyethylene and jointly welded by ultrasonic technique. It is flexible to fold during the transport and installation on construction site. The geocell nets will be filled with soils, granular, cements or other on-site infill materials when stretched into web structures, which has powerful and rigid confinement in the lateral and vertical sides.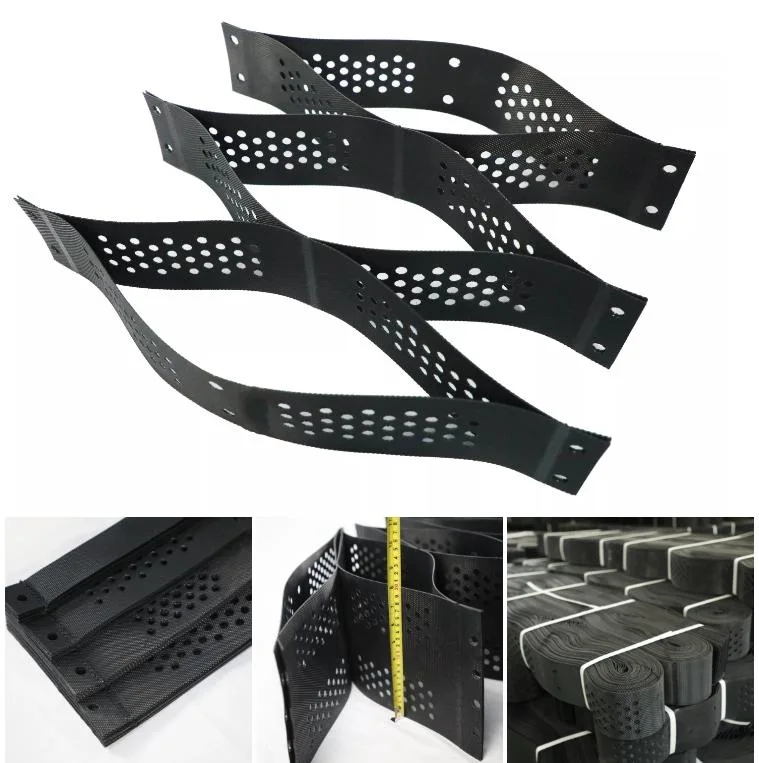 HDPE Plastic Geocell  Specifications:
(1).Cell depth: 50mm,100mm,150mm,200mm,250mm 
 (2). Welding space: 330mm~1600mm 
 (3). Thickness: 
      a,1.0mm~1.2mm for smooth geocell
      b, 1.5mm~1.7mm for textured geocell
 (4). Textured and smooth geocell
HDPE Plastic Geocell Features:
1) Light material , resistant to wear , stable in chemical properties , anti-aging , resistant to acids and alkalis, applicable to different soil and desert and other geological conditions .
2)High limit on lateral direction , anti-skidding , anti-deformation , effectively enhance the supporting ability and scattered load function of roadbed .
3)High carrying capacity and good dynamic performance and high erosion ability .
4)The geometry size can be changed to meet different needs of the project , such as height and welding distance .
5)Retractable and small loading volume , convenient joint , speed construction .
6)Local material can be used during construction , reduce the construction cost , easy to be transported after folding together.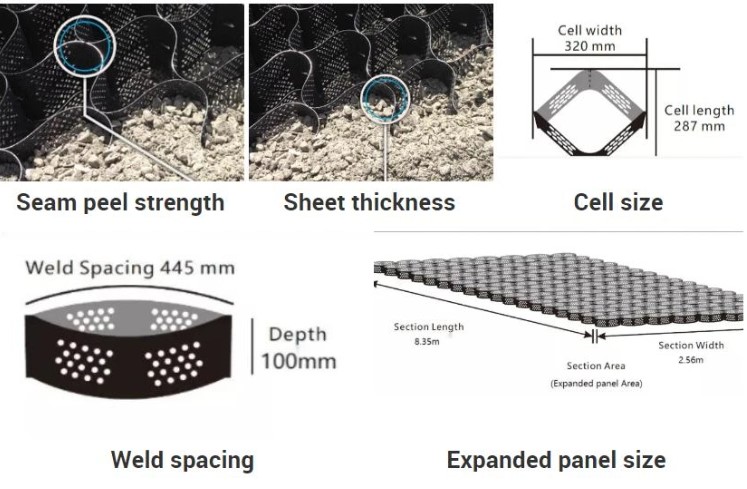 HDPE Plastic Geocell Technical Parameters:

HDPE Plastic Geocell Applications:
1. Used for all kinds of road building, driveways, soil stabilization and embankment stabilization
2. Used to stabilize river embankments.
3. Used to prevent landslides. 
4. Using Geocell construction can greatly reduce labor intensity and reduce the thickness of the roadbed, construction speed, good performance and greatly reduce the project cost.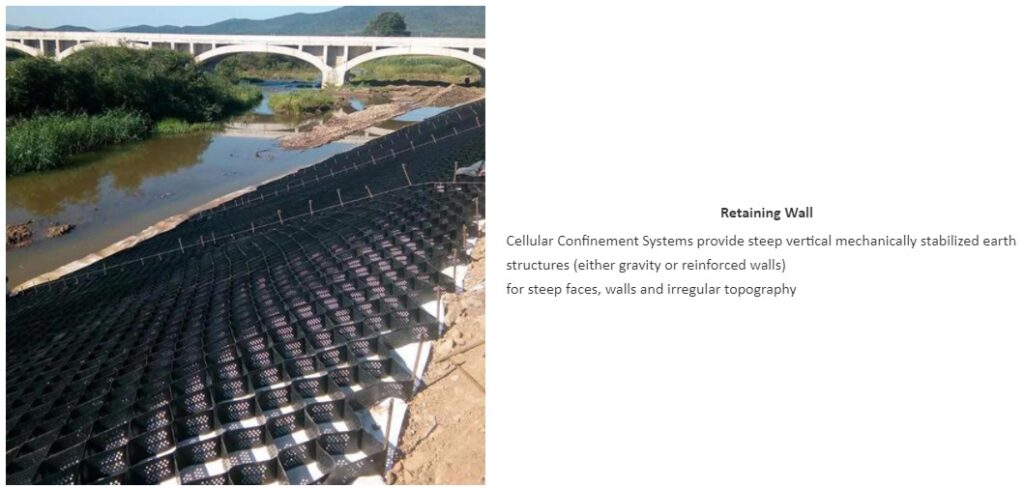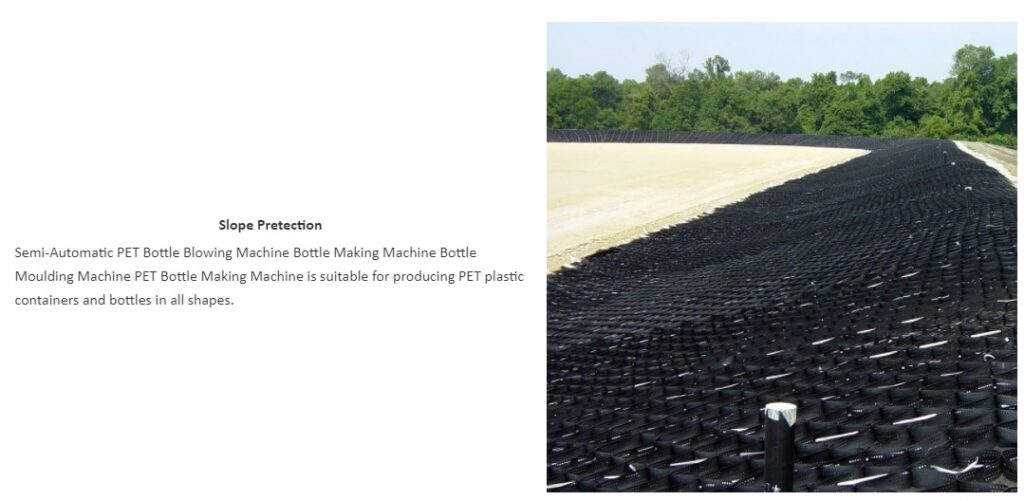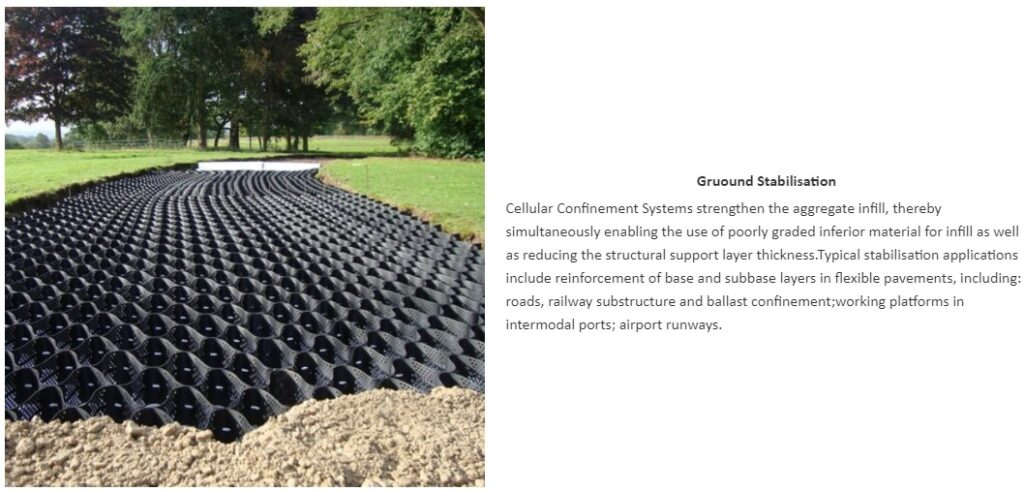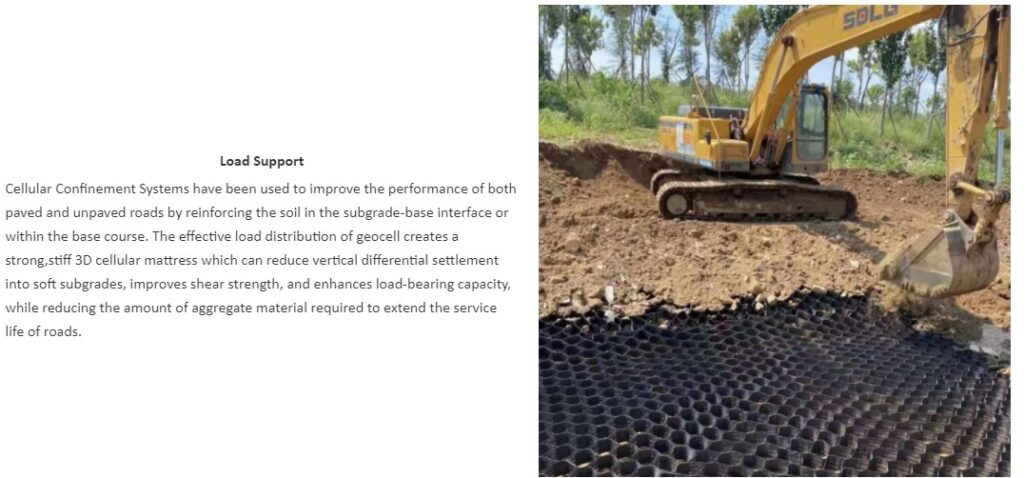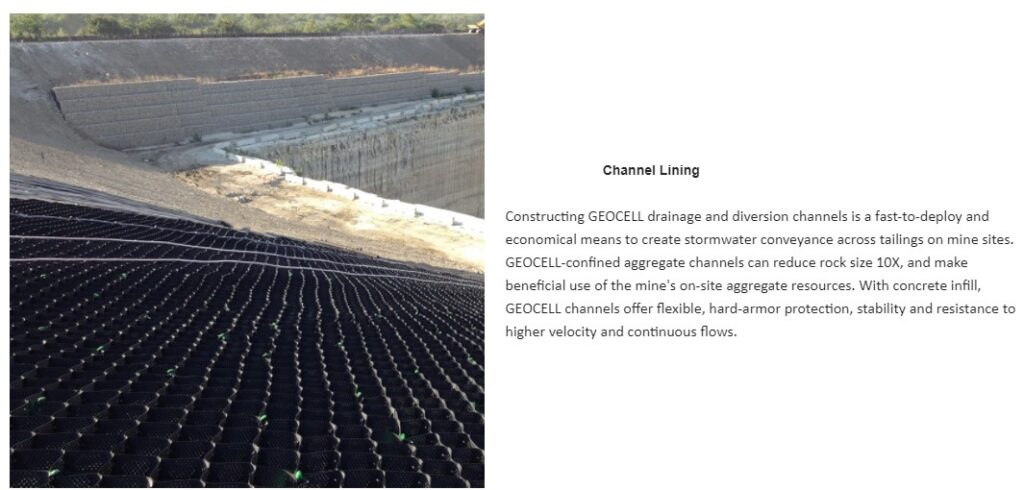 FAQ
Q:Can you send samples?
A:Yes,we are very happy to provide you with free samples to check the quality of our products.
Q:Are you a manufacturer or a trading company?
A:Our company located in Hefei,Anhui Province,with are gistered capital of 52 miion yuan. It is a professiona lmanufacturer of geomembrane,geotextile,geogrid and other products.So we have the competitive price with best quality.
Q:Can you produce the product according to customers' requirements?
A: Sure,we are professional manufacturer,OEM and ODM are both welcome.
Q:How long is the delivery time?
A: General within 3-7days after received the deposit.
Q: How to control product quality?
A: Our factory adopts lean management,products from the beginning to the end of the production process have strict quality control.All products must be strictly tested before packing and shipping.
Professional geosynthetics manufacturer
 Anhui Zhonglu Engineer Materials Co., Ltd