The grass grid has a feature of high strength and good toughness. The gap between each grid is very small to make the green rate reach 90%. The gravity distribution of the grid is uniform, and with a high compression resistance. In additional, with the feature of low transportation, convenient construction and long service life. It is environmental protection and recyclable.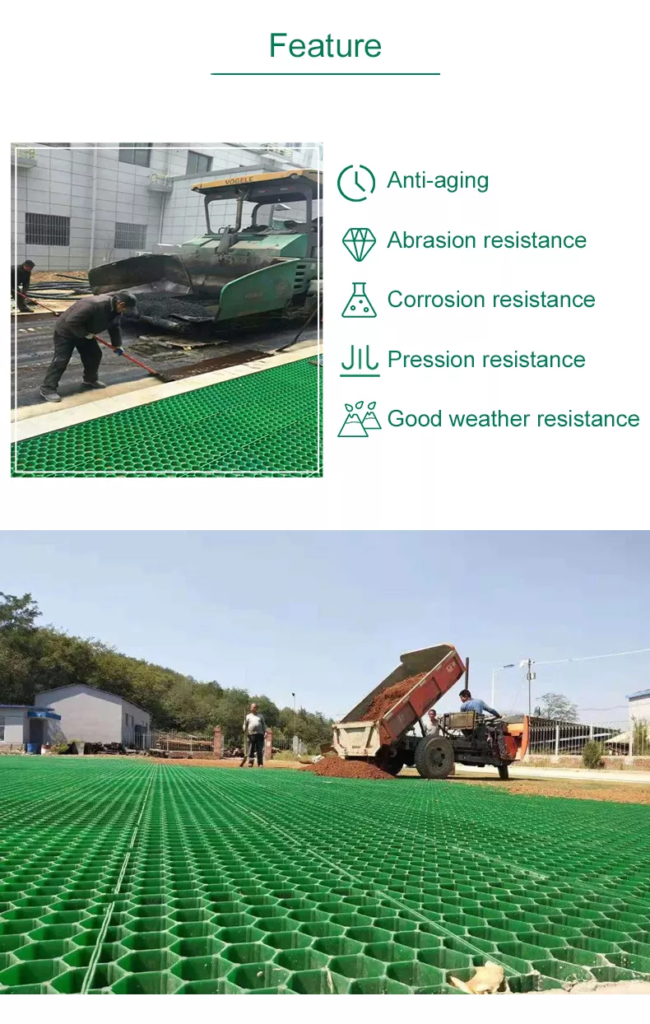 Product Features
Features
1. Pressure resistance,
abrasion resistance, impact resistance, aging resistance, corrosion resistance.
2. Safe and stable,
recyclable and pollution-free.
3. Green environmental protection, extremely light, fast installation,
labor saving, shorten the construction cycle.
Advantages
1. Reduce ground reflection, reduce ground heat radiation.
2. Reduce the ground acoustic wave transmission, reduce noise pollution.
3. Reduce dust and purify the air. 4. Natural leakage of rainwater, soil does not lose, no water phenomenon.
5. Free combination and disassembly, reusable.
6.Easy to install.