Grass grid uses a modified high molecular HDPE and PP as raw material, Material adopt high pressure injection forming technology to suppress the nest bee continuous shell, three-dimensional space and certain support height and strength, green environmental protection, completely Recyclable. It realizes a perfect combination of parking lots with lawn. Grass paver has good properties pressure-resistant, abrasion resistance, impact resistance, aging resistance, corrosion resistance, etc. It enhances the quality and saves investment. The flat lapping type is unique. It can save labor, fast, telescopic joint regulation.
1. Completely green Grass paver provide more than 95% of the planting area, completely greening effect, can significantly improve the sound-absorbing, vacuuming, quality and taste of the environment. 2. Save investment Grass paver make parking and green grass planting fuction to become one. in the high cost of city land, developers can save valuable investment. 3. Uniform grass paver make the whole laying face into flat, avoid the local depression because of unique and stably joining. the construction of grass paver is very convenient. 4. High strength, long life
5. Good drainage gravel bearing layer provides a good water transfer function to facilitate the discharge of excess precipitation. 6. Protect the lawn gravel bearing layer provides a water storage function which is conducive to the growth of grass and grass can grow into gravel layer. 7. Greens environmental protection grass paver is safe and stable, Recyclable, absolutely no pollution.It take care of the lawn comprehensively. 8. Portable and saving Lightweighing products, fast installation, saving labor which shorten the construction cycle.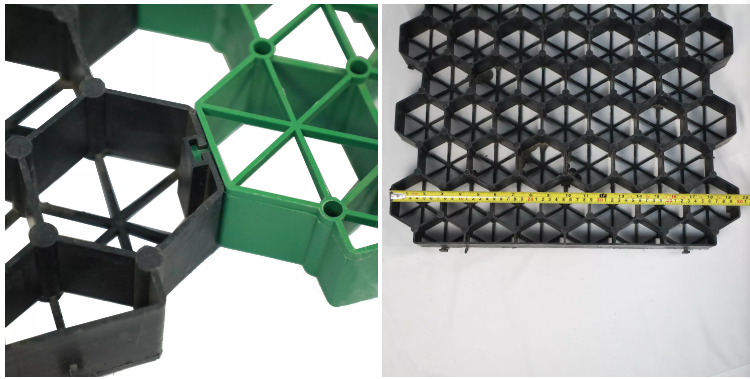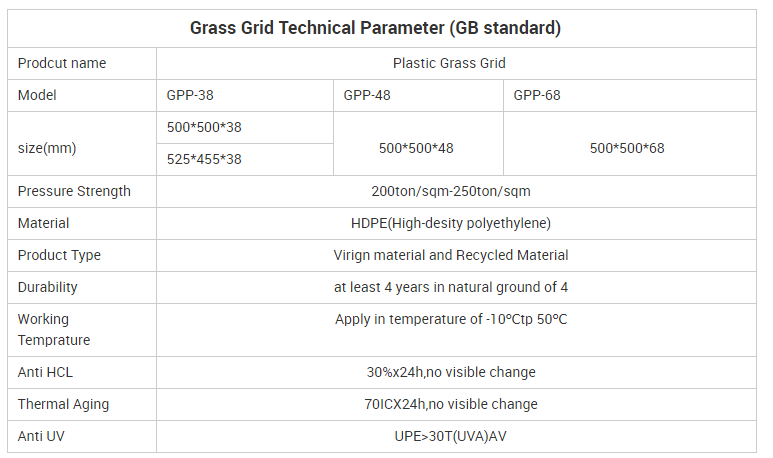 Projects cases