Product DeNeedle-punched non-woven geotextiles are divided into staple fiber needle-punched non-woven geotextiles and filament spun-bonded
needle-punched non-woven geotextiles.The main raw materials are PE, PP, etc. Nonwoven geotextiles are widely used in geotechnical
engineering.scription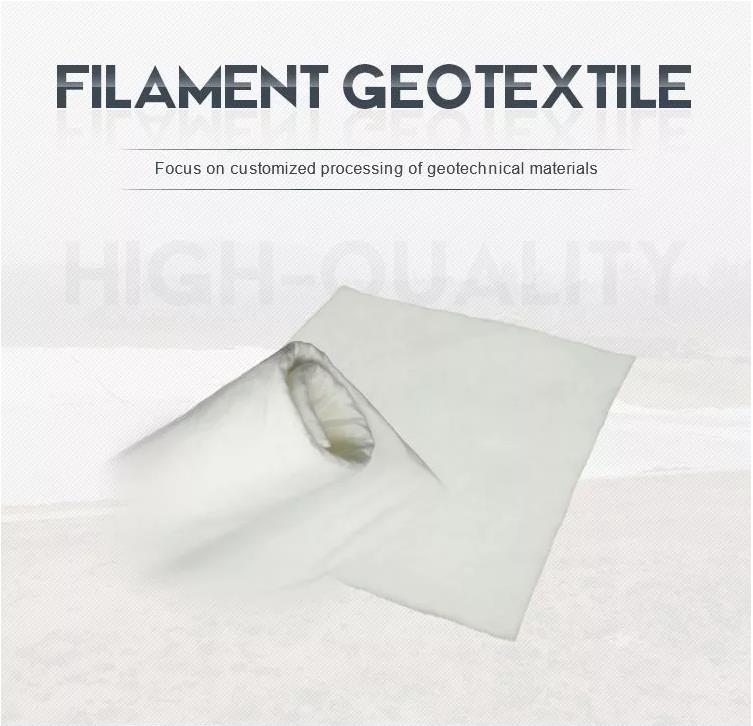 Geotextile sed to separate,filter,reinforce, protect or drain.Geotextiles are commenly used to separate layers like clay and drainage and to protect liner from damage. Geotextile was made from virgin polyester chips, the continous filament was extruded from polyester chip by machine directly by spunbond process. Pet Long Fiber Nonwoven Geotextile punch together to get the stable 3D with highter strength fabric . so Nonwoven Geotextile Fiber has high strength , good creep property excellent and erosion resistance, aging-resistance and heat resistance.