plastic geogrid mesh
Plastic geogrid mesh is a type of geosynthetic material that is made from high-density polyethylene (HDPE) or polypropylene (PP). It is a mesh-like structure that is commonly used in civil engineering and construction applications for soil stabilization, slope reinforcement, and retaining walls. The plastic geogrid mesh has high tensile strength and excellent resistance to corrosion and ultraviolet radiation, making it ideal for use in harsh environmental conditions. The mesh is available in a range of sizes and strengths to meet specific project requirements. It is also lightweight and easy to install, making it a cost-effective solution for soil reinforcement and stabilization.
plastic geogrid mesh manfacturer in China
Anhui Zhonglu Engineering Materials Co.Ltd

Is headquartered in Hefei City, Anhui Province, China, with a registered capital of 102.6 million yuan.

The company is committed to providing one-stop engineering products and solutions to customers around the world.

Main Products:geogrid ,geomembrane , geocell , geotextile , Geosynthetic Clay Liner , Composite Drainage Net , Grass Grid , geomat , Drainage Board ,Drainage belt , Welding mahicne.

https://www.geogridfactory.com/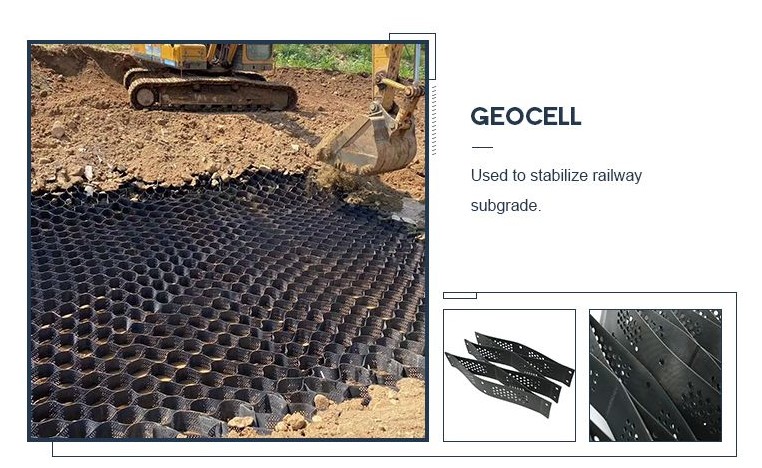 There are several manufacturers of plastic geogrid mesh in China. Here are some examples:
Taian Modern Plastic Co., Ltd.
Anhui Huifeng New Synthetic Materials Co., Ltd.
Feicheng Lianyi Engineering Plastics Co., Ltd.
Shandong Yading International Trade Co., Ltd.
Yantai Lingyun Plastic Co., Ltd.
It is important to note that this list is not exhaustive and there may be other manufacturers in China as well. It is recommended to do thorough research and compare the products and prices from different manufacturers before making a purchase.