Uniaxial Geogrids Description
Geogrids are geosynthetic material made from polymers such as polypropylene,polyethylene or polyester and are used widely in Civil Engineering applications to provide tensile reinforcement of soil.They are in the form of open grids so that soil can strike through the apertures and the two materials interlock together to give composite behaviour. They are used in the construction of retaining walls, steep slopes, roadway bases and foundations.
Zhonglu HDPE Uniaxial geogrid is especially designed for soil reinforcement.
HDPE Uniaxial geogrid is especially designed for soil reinforcement. It is manufactured with High Density Polyethylene resins, from the process of extruding and longitudinal stretching. It has high tensile strength, excellent interlock capacity and low creep deformation.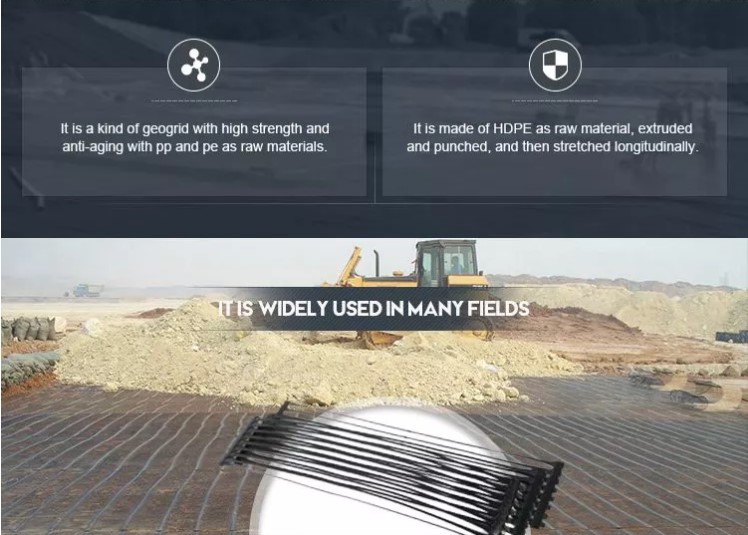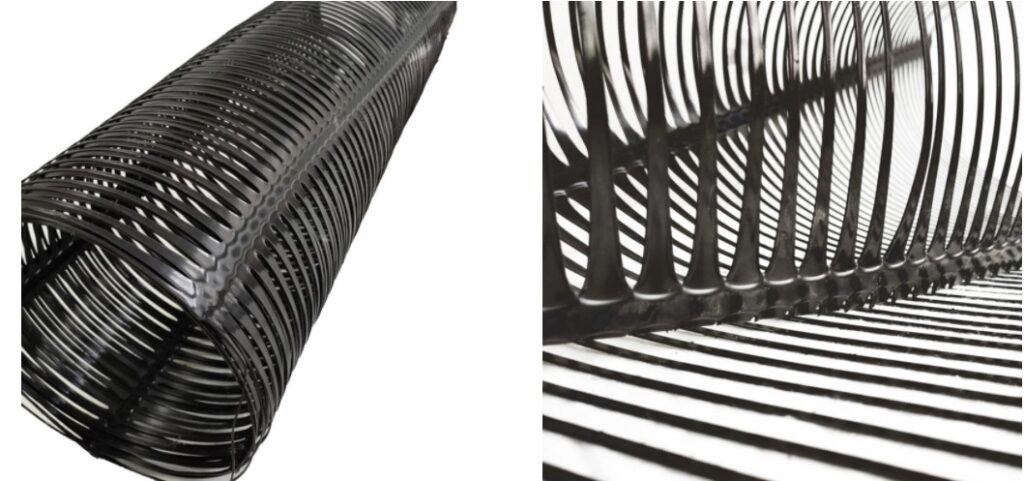 Uniaxial Geogrids Features
*High Tear Strength
*Flexible and durable
*Excellent Creep Resistance
*UV resistance
*Cost effective
*High chemical and biological resistance
*High Tensile Strength and Low Elgongation
*Optimun stability of the junction strength of the grid
*Increased pull-out resistance and compound strength
*High resistance to installation damage and ease of installation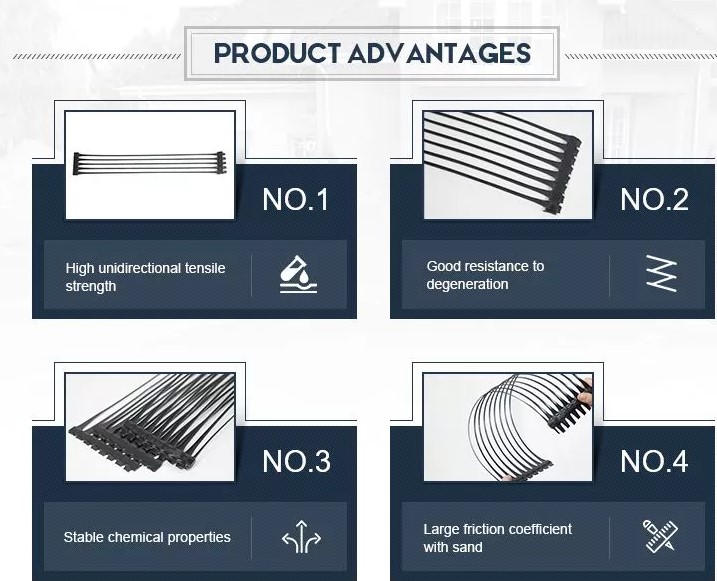 Uniaxial Geogrids Application and Benefits:
Mainly used in highway and railroad to reduce the subsiding difference ofthe roadbed and bridgehead, lower the vibration of the vehicles and theroadbed, slower the roadbed structure distortion to guarantee the security and comfort. To lay the geogrid in the backfill soil can increase the shearing strength and the whole character in middle terms, reduce the mid-term filling quantity, make the soft base more convenient, lower the construction cost. When used in the dam design, it can be as the muscle structure to improve the bearing distortion performance of the dam to avoid breaking.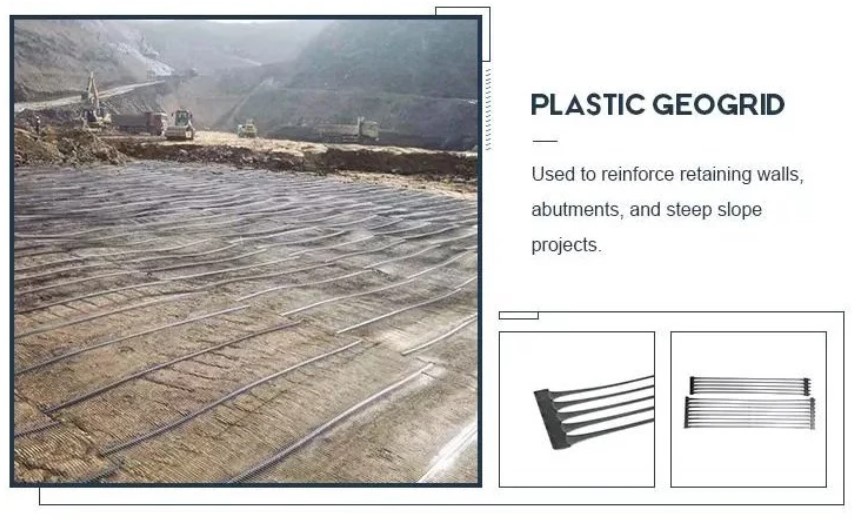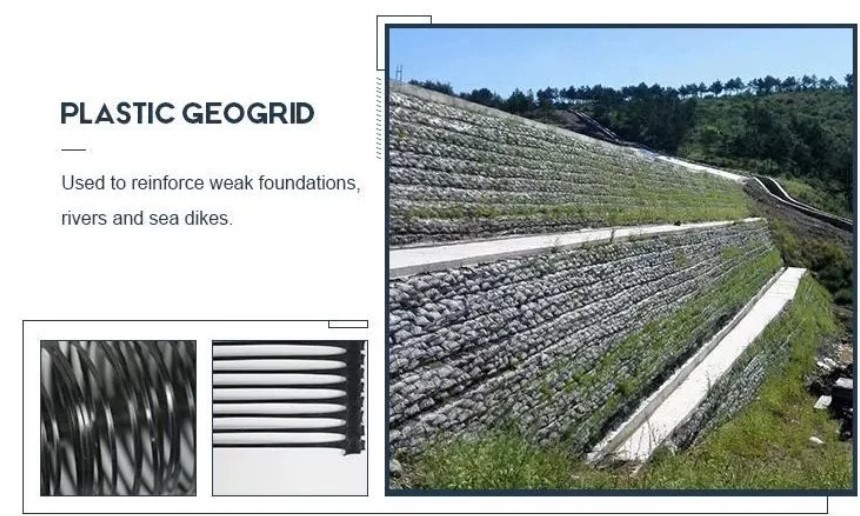 Uniaxial Geogrids Workshop: