Grass grid Product Description:
Grass grid is made of HDPE material, and adopt high pressure injection forming technology to suppress the nest bee continuous shell, three-dimensional space and certain support height and strength, green environmental protection, completely Recyclable.
It realizes a perfect combination of parking lots with lawn. Grass grid has good properties pressure-resistant, abrasion resistance, impact resistance, aging resistance, corrosion resistance, etc. It enhances the quality and saves investment. The flat lapping type is unique. It can save labor, fast, telescopic joint regulation.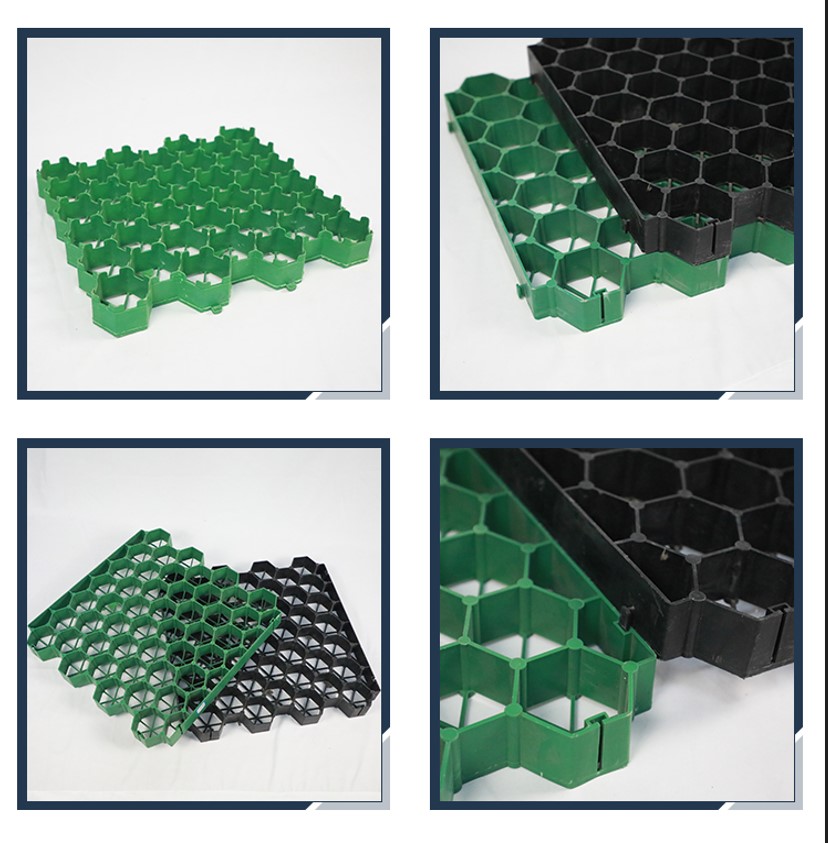 Product Name
HDPE Grass Grid
Material
HDPE(high-density polyethylene)
Type
Flower Shape or Flat Shape
Size
500*500*40mm (Flower shape)
500*500*50mm (Flower shape)
500*500*50mm (Flat shape)
500*500*70mm (Flower shape)
Weight
2500-5400g/sqm
Color
Green, Grey or Black
Pressure Strength
40ton/sqm -300ton/sqm
Durability
Durability of at 4 years in neutral ground of 4 <pH>9
Working Temprature
Apply in temperature of -10 ºC to 50ºC
Anti HCL
30% × 24h, no visible change
Thermal Aging
70IC × 24h, no visible change
Anti-UV
UPE > 30 T (UVA)AV<5%, qualified
Applications
-Grass Parking Lots
-Overflow grass car & bus parking lots
-Grass Fire Truck Access routes / Fire Lanes
-Handicap access routes
-Golf cart paths
-Emergency grass access roads
-Residential access and parking spaces
-Grass Driveway and grass shoulders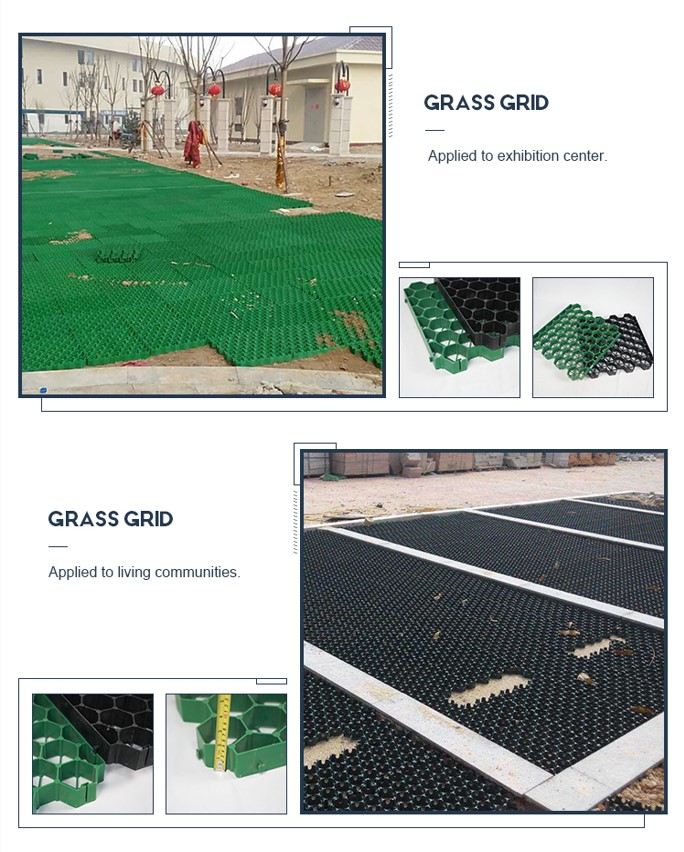 Professional geosynthetics manufacturer
Anhui Zhonglu Engineer Materials Co., Ltd
Angela:86-18095658976