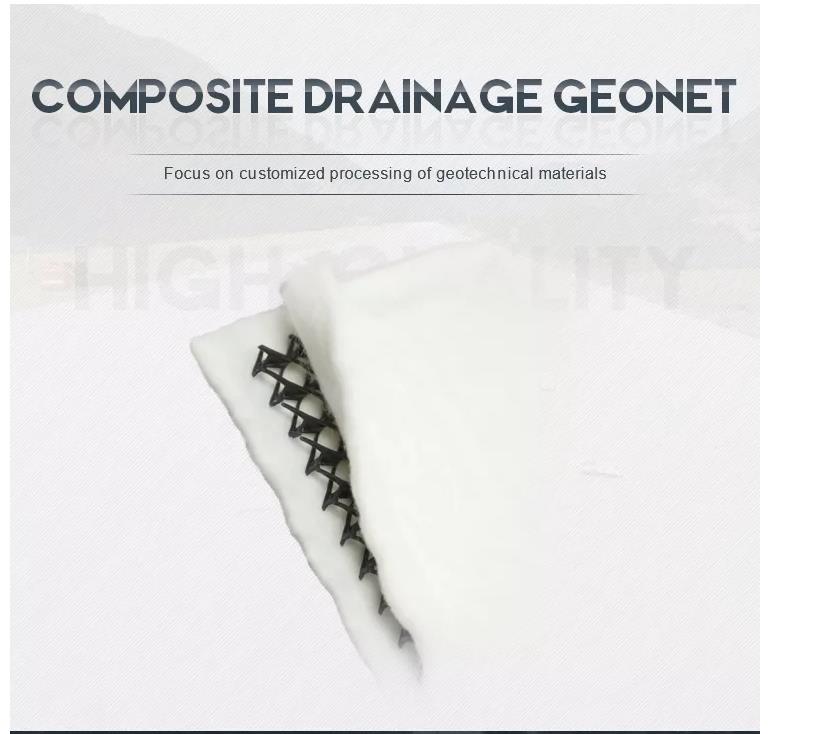 Composite Geonet is made of three-dimensional or two-dimensional high-strength HDPE geonet core and composited with two sides of polypropylene or polyester nonwoven needle punched geotextile fiber layer, which can be effectively used for controlled landfills, providing mechanical protection to geomembranes, gas drainage, collection and drainage of leachate and other liquids in the ground. Composite Geonet is a combination of geotextiles (filtration) and geonet (drainage and protection). It provides a complete "filtration – drainage – protection" effect, and it is a brand-new geosynthetic product for road construction. Composite Geonet can be used both as geotextile and also drainage board. Compared with drainage board or drainage net only, it is much more time-saving, labor and energy saving, cost-effective, and also can reduce the load capacity of building material.
Technical Parameter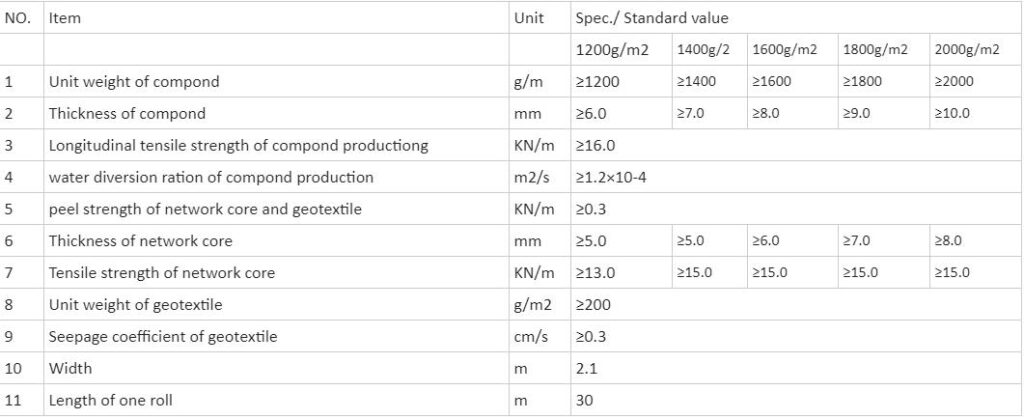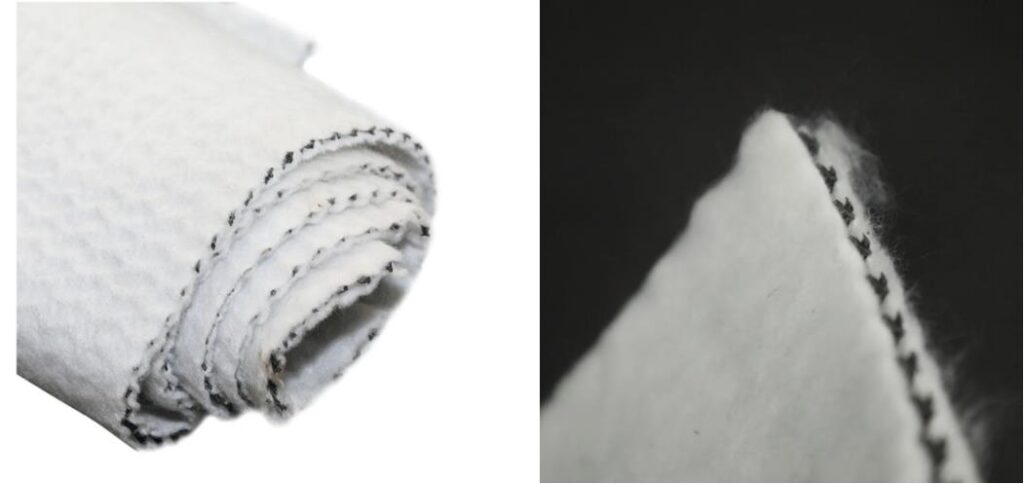 Product Application
1) Landfill drainage;
2) Roadbed and road drainage;
3) Railway drainage, tunnel drainage, underground structure drainage.
4) The retaining back wall drainage,
5) gardens and sports grounds drainage.