1) Introduction
Drainage board is made of HDPE . It's with high impact and pressure resistance which is quite durable.
The long-term pressure resistance not only can stand the weight of concrete bottom plate but also the unavoidable outside pressure and impact force during construction. For example, vehicle, worker stepping, concrete pouring impact force, etc. It can keep bottom plate undeformed for long term.
And with the help of geotextile filter layer , it ensure drainage channel is not blocked by foreign object, such as backfilling particle or concrete.
2) Application
1. Greening project: the garage roof greening, roof garden, vertical greening, football pitches, golf course, etc.
2. Municipal engineering: airport, road embankment, subway, tunnel, landfill, etc.
3. Construction: the upper or lower building foundation, inside and outside the basement wall, floor and roof, roof seepage control and heat insulation layer, etc.
4. Water conservancy project: the reservoir seepage water, reservoir, lake water seepage control, etc.
5. Traffic engineering: highway, railway basement, roadbed, dam and slope protection layer, etc.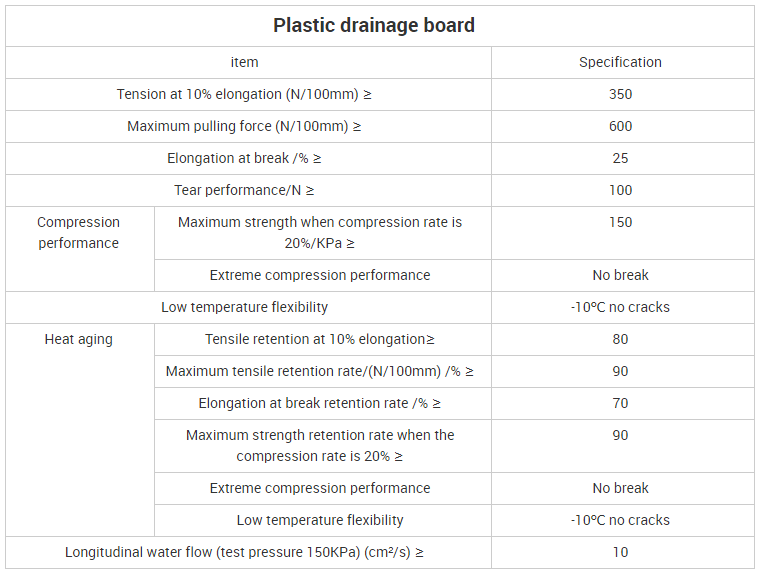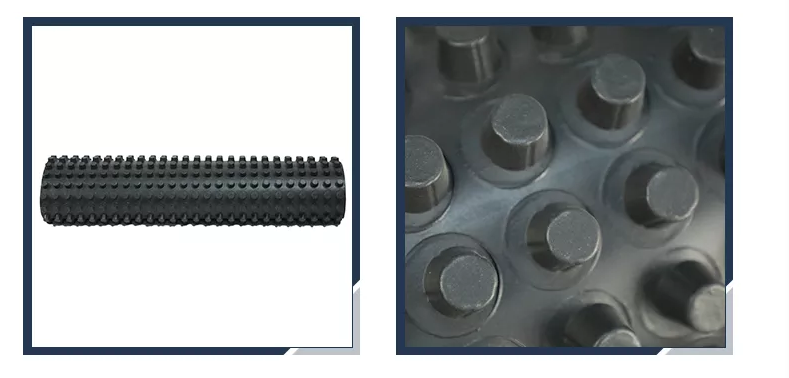 Application:
Landscape engineering, garage top greening, roof garden, football field, golf course, beach project.Municipal engineering, road base, subway, tunnel, landfill.
Construction engineering, upper or bottom layer of building foundation, basement wall, bedding filtration and heat insulation.Traffic engineering, highway, railway basement, dam and slope