Steel Plastic Biaxial Geogrid for Construction
·The steel plastic composite geogrid uses high tensile steel wire(or other fiber) specially handled and polyethylene (P.E) with other assistants. Then squeeze it out and make it become composite high-strength anti-pull belt and the horizontally using this single belt and welding the joint using a special welding technology to molding is reinforcement geogrid.
· The products are applied widely in railway, bridge, dock, retaining wall, dam to reinforce the soft soil's and to resist the road surface's crack.
Biaxial geogrids have been utilized in pavement construction and soil stabilization projects throughout the worldwide.Biaxial Geogrid is Strata's innovative geogrid that is made from extruded polypropylene which provides superior stiffness, aperture stability and interlock capabilities for structural reinforcement of paved and unpaved roads.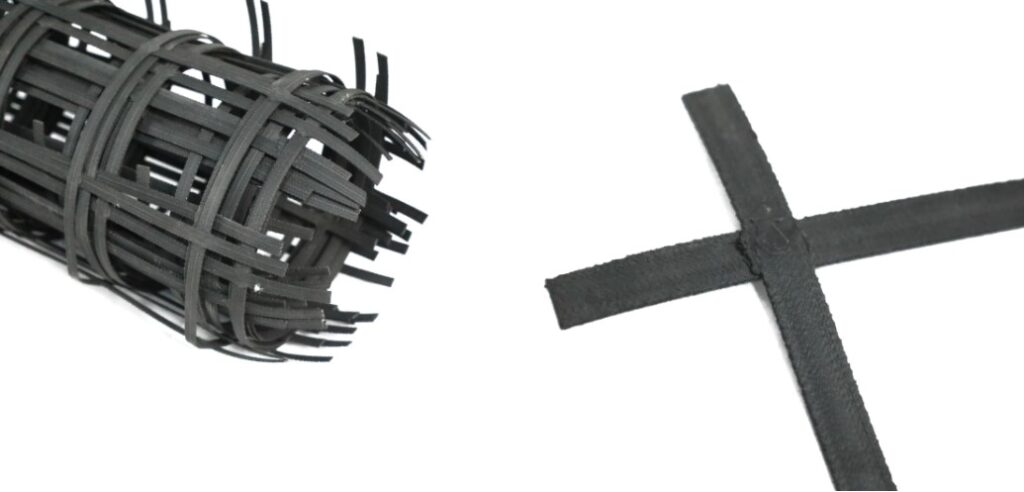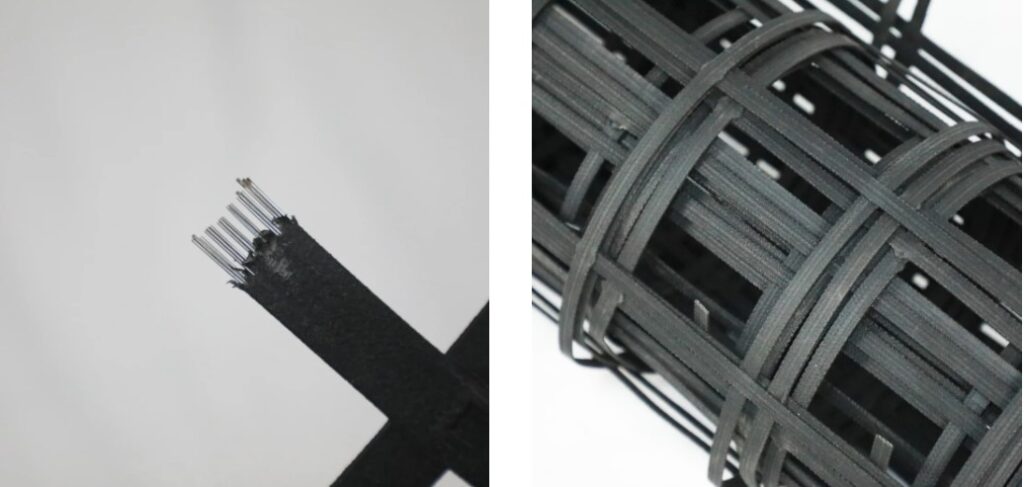 Steel Plastic Geogrid Technical Parameter :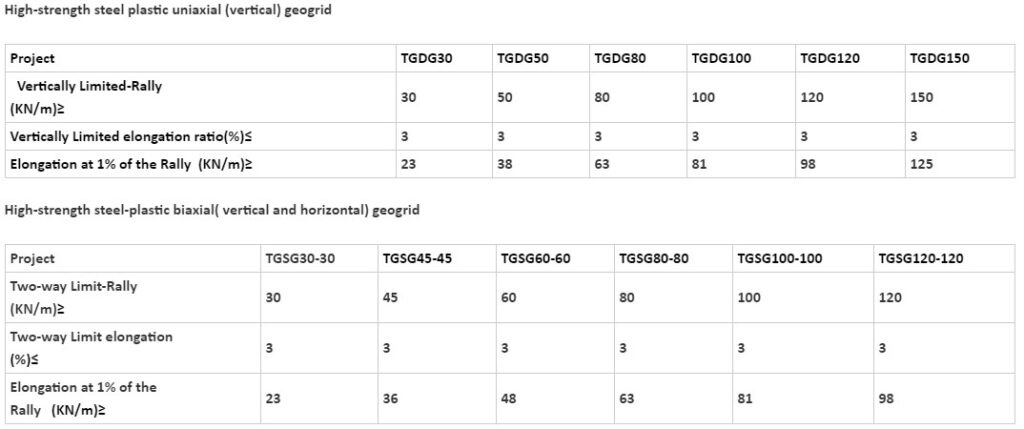 Feature:
Steel Plastic Geogrid has breakthrough strength compared to the traditional geogrid:
·When the bidirectional strength is used on the surface of the plastic, the rid is pressed into rough pattern to reinforce the roughness of geogrid surface, increase the friction factor between the geogrid and soil.
·This geogrid is low cost and easy to construct, easy to pave, lap, locate, avoid the repetition and cross, so shorten the construction period obviously.
High strength, small creep deformation, suitable for various environmental soils.
Improve the interlocking and the occlusion of the reinforcement supporting surface
Application
1. Reinforcement and Stabilisation of earth fencing walls, railways, highways and water conservation projects;
2. Reinforcement of road foundations;
3. Retaining walls;
4. Road slope repair and reinforcement;
5. Be used in noise barriers construction.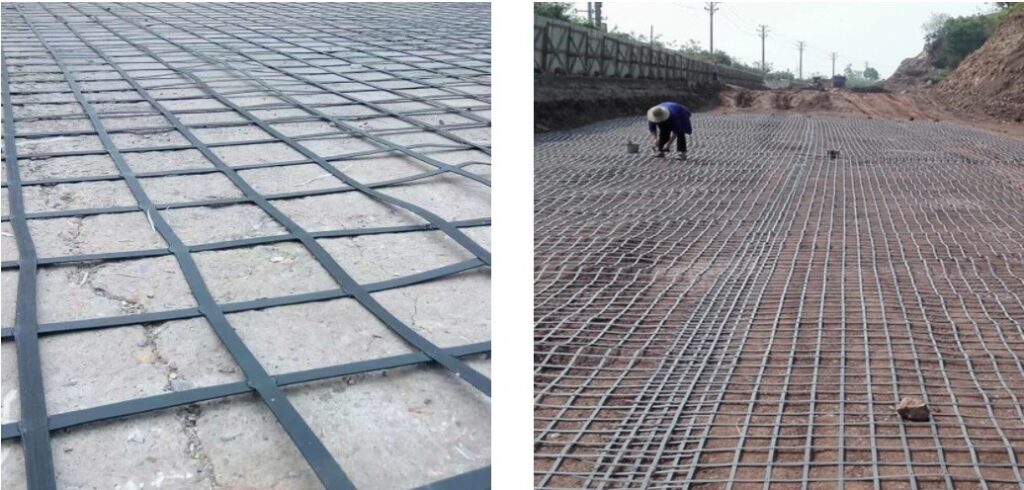 Geogrid  Advantage 
1. fast and an all-weather installation solution
2. construction of cost effective
3. Solutions for slope protection
4. Ability to reinforce any soil type 
5. Low creep under constant load
6. High modulus
7. Easy to install
8. High pull out resistance
9. Excellent survivability to construction stresses
10. Excellent soil-to-soil and aggregate-to-aggregate contact through large grid openings.