Geocell
HDPE geocell is a three-dimensional grid cell system, which is composed of adjacent HDPE plates and heated continuously within a certain distance. These plates form a cell during stretching. After pouring the ground, rock and gravel, these cells will form a structure that can strengthen the ground and slope to prevent erosion.
Geocell for protection of sloping roof
The inclined geocell provides an excellent erosion protection layer for medium-high slopes. According to the geological conditions, J-shaped steel belt can be used to fix the grid element system. According to requirements, different types of filling materials can be used from soil, rock and concrete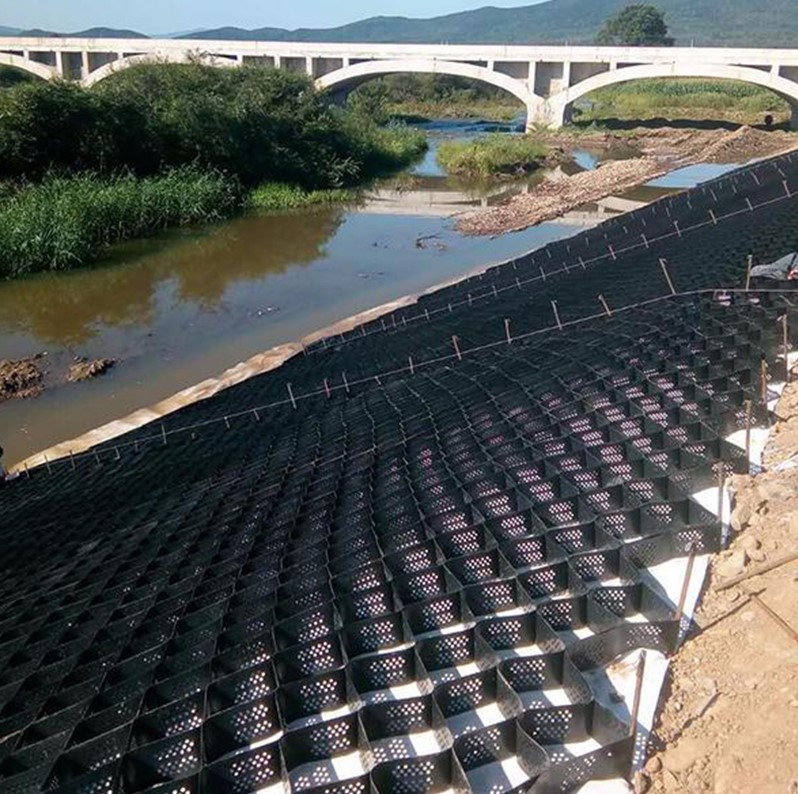 Geocell for slope stacking
Stacked geogrids provide a more stable structure using traditional geogrids, allowing the construction of higher and steeper roof walls.
Geocell can be used in combination with geogrid geogrid to further improve wall stability
Professional geosynthetics manufacturer
 Anhui Zhonglu Engineer Materials Co., Ltd
Angela:86-18095658976