what is geogrid mesh?
Geogrid mesh is a type of geosynthetic material that is used in construction and engineering projects. It is made of a grid-like structure of polymer or steel fibers that is designed to reinforce soil and other materials. Geogrid mesh is commonly used in a variety of applications, including reinforcing retaining walls, stabilizing slopes and embankments, and improving the stability and load-bearing capacity of subgrade soils in roads and other transportation infrastructure. It is also used in foundation construction and in the construction of retaining walls, where it can help to distribute loads evenly and prevent the wall from collapsing.
geogrid meshprice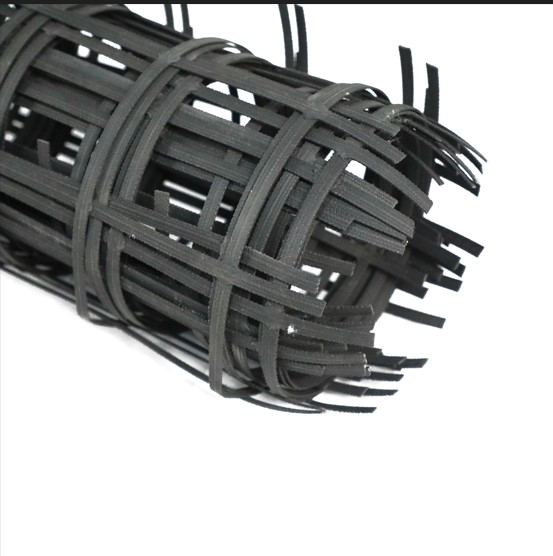 China geogrid mesh-Manufacturer's Quotation If you are a project site purchaser, if you are an engineering material supplier, etc., and you have questions about engineering materials and procurement, please come to me for a try. The following is a general introduction about geogrid mesh, for reference only.
Thirty years of engineering material production history, thirty years of market reputation, and various engineering materials in our factory over the years, give me a call to solve your multiple material problems.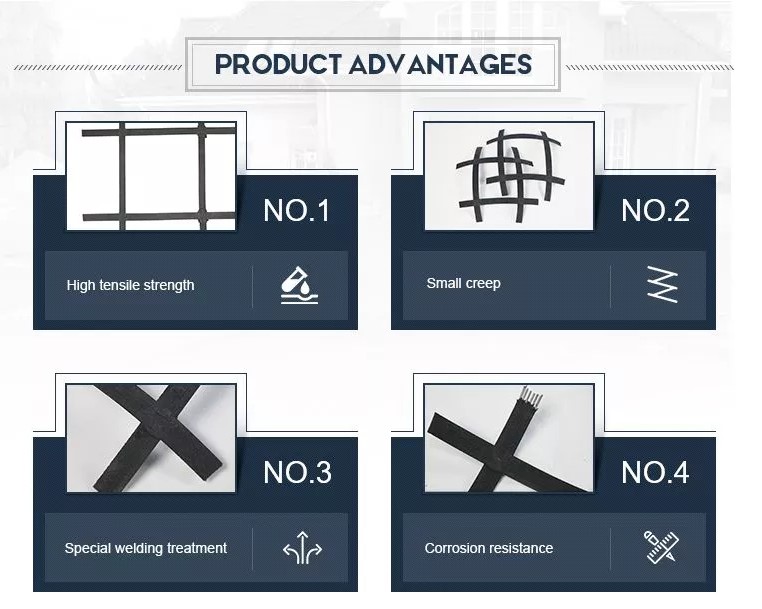 The full name of geogrid mesh grid is geogrid mesh composite geogrid. Please call the 24-hour service hotline to inquire about the product: Mr. Ma, it is made of high-strength steel wire or other fibers, which are specially treated with polyethylene pe and added with other additives to make it a composite high-strength tensile strip through extrusion, and If there is rough embossing on the surface, it is a high-strength reinforced geotextile. From this single belt, weaving or clamping arrangement at a certain distance vertically and horizontally, and welding its junctions with special strengthening bonding fusion welding technology to form a reinforced geogrid. The company's main production and operation: bentonite waterproof blanket, geotextile,
geomembrane, composite geomembrane, mining geogrid, plastic geogrid, glass fiber geogrid, polyester geogrid, geogrid mesh, plastic blind ditch , soft permeable pipes, ecological bags, three-dimensional vegetation nets, anti-crack stickers and other engineering materials, manufacturers, price concessions, quality, integrity, is your trustworthy partner!
characteristic
The tensile force of the geogrid mesh composite grid is borne by the high-strength steel wire woven in warp and weft, which produces a very high tensile modulus under low strain capacity. The vertical and horizontal ribs work together to give full play to the interlocking effect of the grid on the soil.
The steel wires of the vertical and horizontal ribs of the geogrid mesh composite grid are woven into a network by warp and weft, and the outer wrapping layer is formed at one time. The steel wires and the outer wrapping layer can coordinate with each other, and the elongation at failure is very low and no more than 3%. The main stress unit of geogrid mesh composite geogrid is steel wire, and the creep rate is extremely low.
Through the rough pattern on the plastic surface during the production process, the roughness of the grid surface can be enhanced, and the friction coefficient between the geogrid mesh composite geogrid and the soil can be improved.
The width of the geogrid mesh composite grid can reach 6m, achieving efficient and economical reinforcement effect.
The high-density polyethylene used in the geogrid mesh composite grid can ensure that: it will not be corroded by acid, alkali and salt solution, or oil at room temperature; it will not be eroded by water or microorganisms. At the same time, the polymer performance of polyethylene is also sufficient to resist aging caused by ultraviolet radiation. After the grille is stressed, the vertical and horizontal ribs work together without cracking or damage to the joints. In actual engineering, after the filler is compacted, it is not corroded by ultraviolet light and oxygen, so it can fully meet the requirements of permanent engineering construction.
Features of geogrid mesh Grating
High strength, small creep, suitable for various environmental soils, and can fully meet the use of tall retaining walls in high-grade highways.
It can effectively improve the interlocking and occlusion of the reinforced bearing surface, greatly enhance the bearing capacity of the foundation, effectively restrain the lateral displacement of the soil, and enhance the stability of the foundation.
Compared with the traditional grille, it has the characteristics of high strength, strong bearing capacity, corrosion resistance, anti-aging, large friction coefficient, uniform holes, convenient construction and long service life.
It is more suitable for deep-sea operations and embankment reinforcement, and fundamentally solves the technical problems of low strength, poor corrosion resistance, and short service life caused by long-term seawater erosion of gabions made of other materials.
It can effectively avoid construction damage caused by being crushed and damaged by machines and tools during the construction process.
Engineering role of geogrid mesh grille
High strength, small creep, suitable for various environmental soils, and can fully meet the use of tall retaining walls in high-grade highways.
It can effectively improve the interlocking and occlusion of the reinforced bearing surface, greatly enhance the bearing capacity of the foundation, effectively restrain the lateral displacement of the soil, and enhance the stability of the foundation.
Compared with the traditional grille, it has the characteristics of high strength, strong bearing capacity, corrosion resistance, anti-aging, large friction coefficient, uniform holes, convenient construction and long service life.
It is more suitable for deep-sea operations and embankment reinforcement, and fundamentally solves the technical problems of low strength, poor corrosion resistance, and short service life caused by long-term seawater erosion of gabions made of other materials.
It can effectively avoid construction damage caused by being crushed and damaged by machines and tools during the construction process.
use
geogrid mesh grating is suitable for all kinds of embankment and embankment reinforcement, slope protection, cave wall reinforcement, large-scale airport, parking lot, wharf yard and other permanent load-bearing foundation reinforcement.
The geogrid mesh plastic grid is used to increase the bearing capacity of the road foundation and prolong the service life of the road foundation.
The geogrid mesh plastic grid is used to prevent the ground from subsidence or cracks, and to keep the ground beautiful and tidy.
The geogrid mesh plastic grid is convenient for construction, saves time and effort, shortens the construction period and reduces maintenance costs.
The geogrid mesh-plastic grid is used to prevent cracks in the culvert.
The geogrid mesh plastic grid is used to strengthen the soil slope and prevent soil erosion.
The geogrid mesh grid is used to reduce the thickness of the cushion and save the cost.
The geogrid mesh plastic grid is used to support the stable green ring of the grass planting mesh pad on the slope