Geogrid is a geosynthetic material, made of polymers, which is used to reinforce soil behind retaining walls. Installed in horizontal layers between wall courses and extending into the soil behind a wall, geogrid stabilizes the soil and so increases a wall system's mass and stability.
Geogrid products include the very latest technology in biaxial and uniaxial geogrids. Designed and manufactured in-house at ISO 9001 certified manufacturing facilities our line of soil reinforcement & stabilization geogrids and asphalt reinforcement geogrids consistently meets demanding QA/QC requirements and are continuously tested to rigorous ASTM standards both in-house and by leading independent geosynthetics laboratories in North America.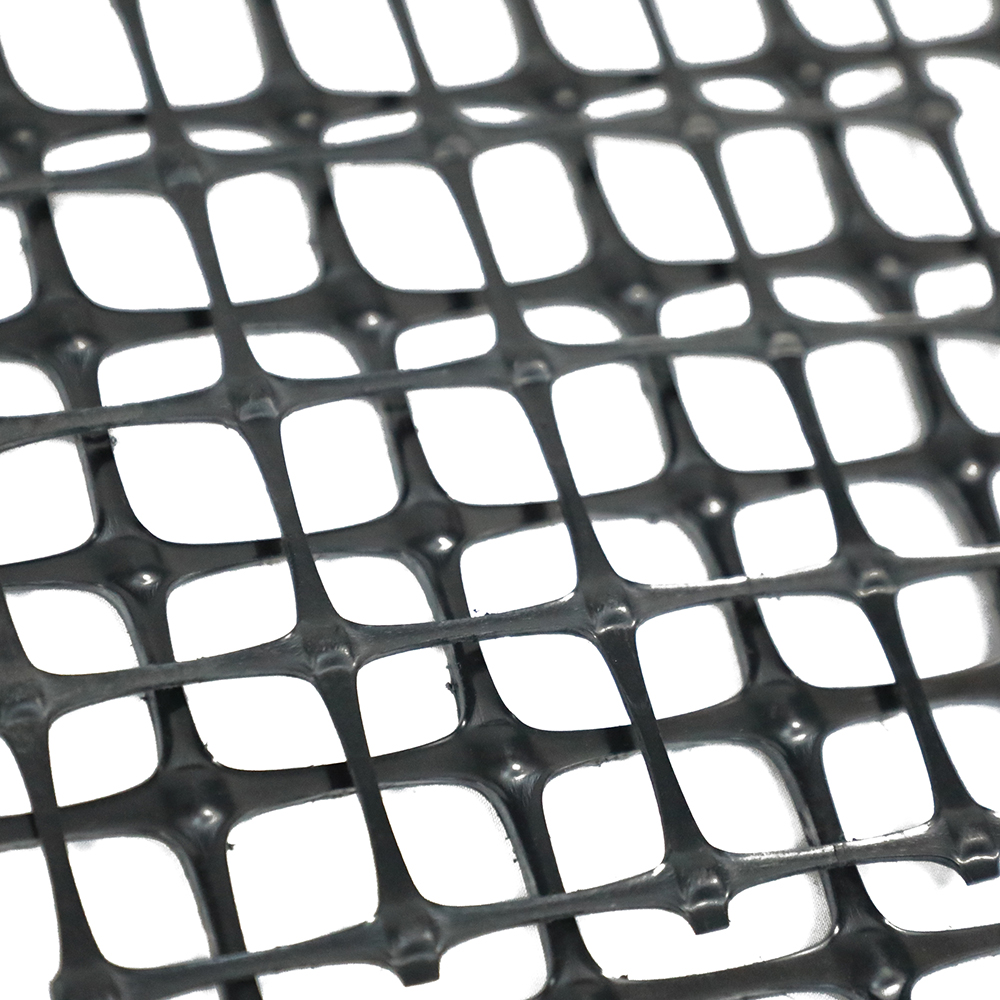 Application scope
Applicable to all kinds of road, railway, airport roadbed enhanced pavement enhancement.
for large parking lot and terminal yard and other permanent bearing foundation enhancement.
for rail, road slope protection.
the application of the culvert enhanced.
for one-way stretch geogrid reinforced after the secondary slope of the soil to further enhance the soil slope to prevent soil erosion.
mine, tunnel reinforcement.