geogrid retaining walls
Geogrids can be used in retaining walls as a reinforcement material to increase their stability and strength. When used in retaining walls, the geogrids are typically placed horizontally within the soil backfill and are anchored to the wall facing blocks or panels. The geogrid material can help distribute the loads evenly throughout the soil backfill and can also provide additional lateral resistance against soil movement. Geogrids can be made from various materials, including polyester, polypropylene, and fiberglass, and come in various strengths and sizes to suit different retaining wall applications. The use of geogrids in retaining walls can also help reduce the amount of excavation required, leading to cost savings and environmental benefits.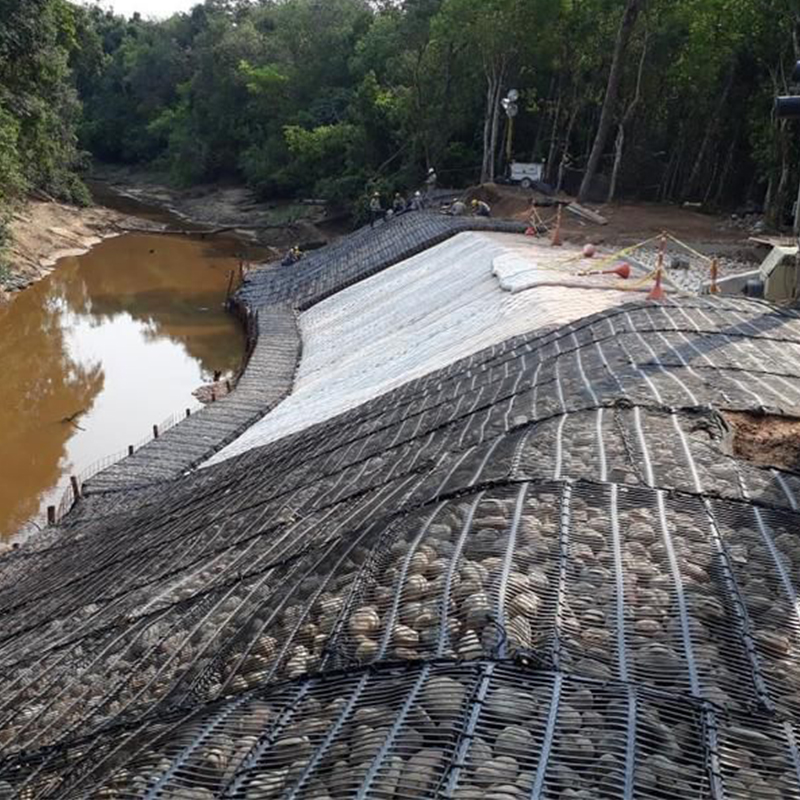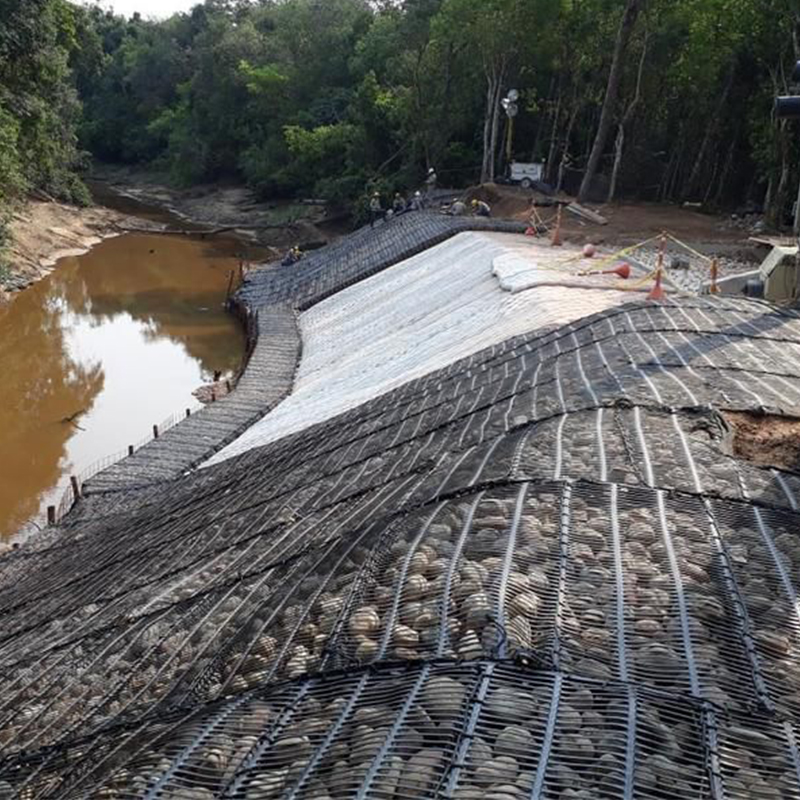 geogrid retaining walls systems
Geogrid retaining wall systems are a type of engineered retaining wall that utilizes geogrids, which are typically made of high-strength polymer materials, to reinforce soil and retain earth. The geogrids are placed horizontally between layers of soil or other fill materials, creating a stable structure that can withstand the weight of the retained earth.
There are various types of geogrid retaining wall systems available on the market, including:
Modular Block Walls: These walls consist of precast concrete blocks that are connected using a locking system. The geogrids are placed between the block layers to create a stable structure.
Mechanically Stabilized Earth (MSE) Walls: These walls are made by placing geogrids horizontally between layers of compacted soil. The geogrids are anchored to the soil using metallic or synthetic strips or straps.
Reinforced Soil Slopes: These slopes are created by placing geogrids between layers of soil to reinforce the slope and prevent erosion.
Geogrid retaining wall systems are commonly used in civil engineering applications such as highways, railways, and bridges. They offer several advantages over traditional retaining wall systems, including lower costs, improved aesthetics, and easier installation.