Geogrid pavement is a type of reinforced pavement that uses geogrids to enhance its strength and durability. Geogrids are typically made of high-strength polymer materials, such as polyester or polypropylene, that are woven or knitted into a grid-like pattern.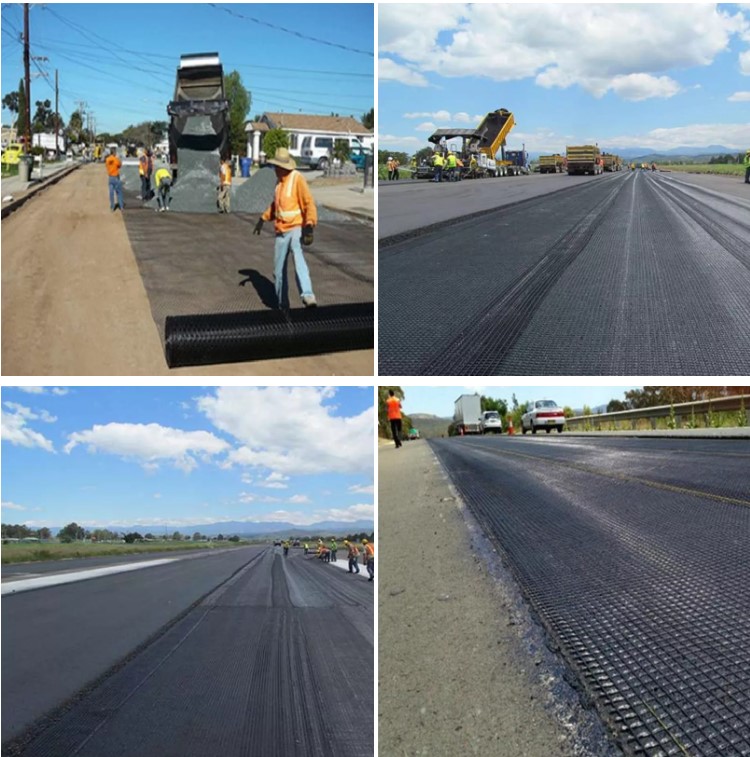 When geogrids are placed within the pavement structure, they act as a reinforcement layer that helps distribute the weight of traffic and other loads more evenly across the pavement surface. This results in improved load-bearing capacity, reduced deformation, and increased resistance to cracking and rutting.
Geogrid pavement is commonly used in road construction, airport runways, parking lots, and other high-traffic areas. The use of geogrids in pavement design can also result in cost savings by reducing the thickness of the pavement layers needed to achieve the desired performance, and by extending the lifespan of the pavement, which reduces maintenance and repair costs over time.