Grass grid uses a modified high molecular HDPE and PP as raw material, Material adopt high pressure injection forming technology to suppress the nest bee continuous shell, three-dimensional space and certain support height and strength, green environmental protection, completely Recyclable. It realizes a perfect combination of parking lots with lawn. Grass paver has good properties pressure-resistant, abrasion resistance, impact resistance, aging resistance, corrosion resistance, etc. It enhances the quality and saves investment. The flat lapping type is unique. It can save labor, fast, telescopic joint regulation.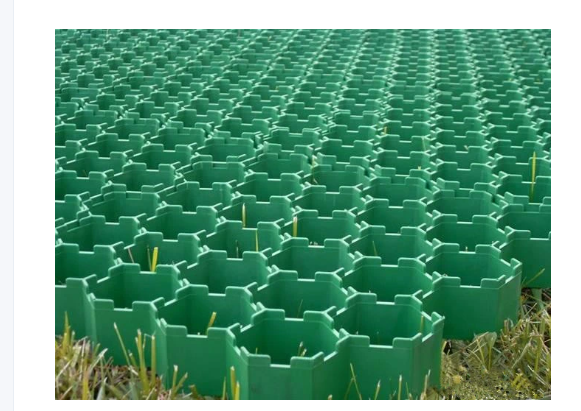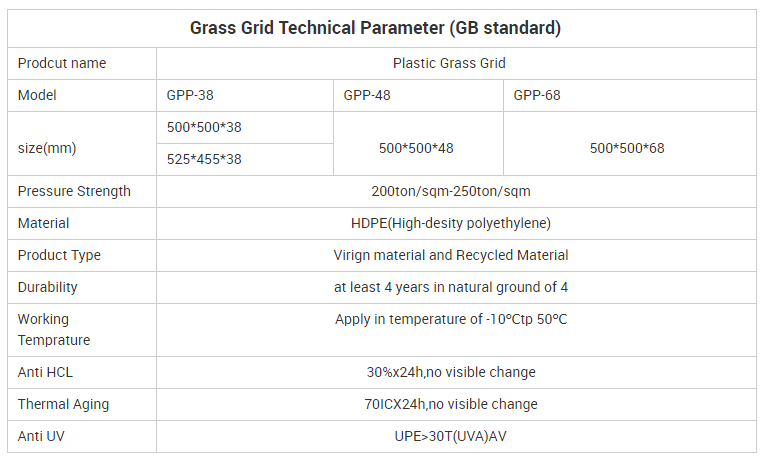 Application
—Parking
—Fire engines
—Fire climbing surface
—Golf carts
—Convention and Exhibition Center
—Modern factory
—Noble living communities,Roof Garden
How to install?
1. Start in corner of the project area with male tabs of first grid facing towards the center of the area
2. Line up female slots of next grid over male tabs of the first grid.
3. Lock grid into its place.
4. Repeat until the area is covered with a connected grid.
5. Gravel fill: Fill the grid with the desired aggregate to top of the grid. 
6. Lightly compact to settle.
7. Grass fill: Fill the grid with soil and seed.