Product Description
Geotextile bag is a kind of ecological synthetic material with high UV resistance, acid resistance, alkali resistance, corrosion resistance. geotextile applications were initiated in the area of coastal and hydraulic engineering. Other applications for geosynthetics in civil engineering grew from these beginings. In recent years, geobag technology has experienced an increasing growth, leading to successful projects.Nowadays, geobag find their application as contruction elements for erosion control, bottom scour protection and scour fill, artificial reefs, groynes, dams, seawalls, reverments and dune reinforcemnet.
Encapsulating or wrapping sand into geotextile units provides a variety of flexible, economical and ecological coastal applications. Especially at sandy beaches, the use of rocks, steel and concrete as "hard coastal structures" should be avoided where possible.Geobag made of needle-punched nonwovens offer more advantages as 'soft rock structures'.as flexible construction elements geobag behave advantageously with respect to cyclical hydrodynamic loads and morphological seabed changes.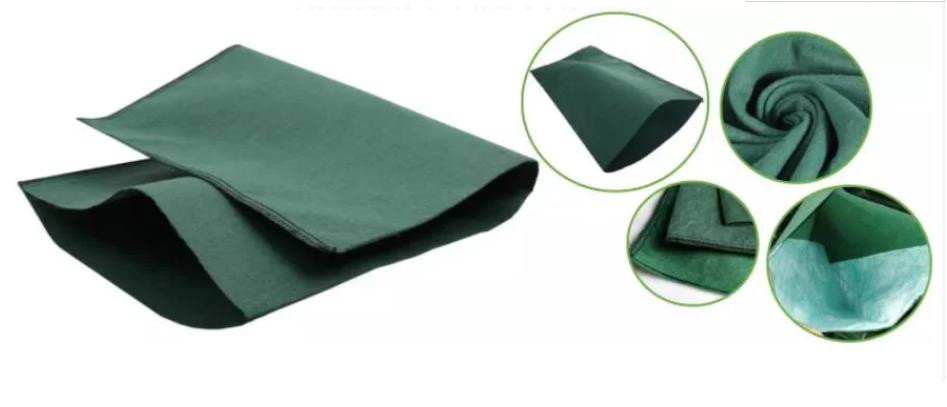 Features:
Anti ultraviolet (UV),Nontoxic,non-combustion,
acid and alkali resistant,No extending on split,
environment-friendly,easy to plant growth,
Resistant tobio degradation and animal damage
Good temperature adaptability
Geotextile bag has the anti-humidity property, does not absorb water, the water will not destroy the bag,
the bag will not deform, is not soluble in the pollution liquid, is a good tool to protect the ecology.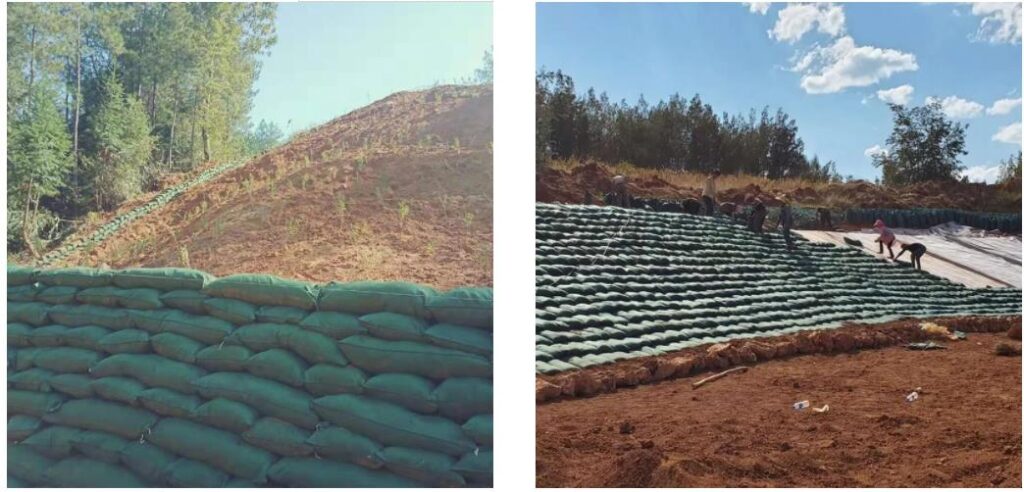 1) Water transportation engineering:
Lake wetland ecological riverbank, engineering, coastal engineering, highway subgrade slope
2) Municipal garden engineering:
Mountain green, mountain slope excavation and retaining wall engineering, ecological riverbank,
city center park lake, golf course
3) Real estate landscape engineering:
Artificial landscape river, residential slope, the roof greening