Product Description
Geogrid is a kind of main geosynthetics. Compared with other geosynthetics, it has unique performance and efficacy. It is often used as reinforcement of reinforced soil structure or reinforcement of composite materials.
Geogrids are divided into four categories: Plastic geogrids, steel plastic geogrids, glass fiber geogrids and polyester warp knitted polyester geogrids. The grid is a two-dimensional grid or three-dimensional grid grid with a certain height formed by thermoplastic or molding of high molecular polymers such as polypropylene and polyvinyl chloride. When used as civil engineering, it is called geogrid.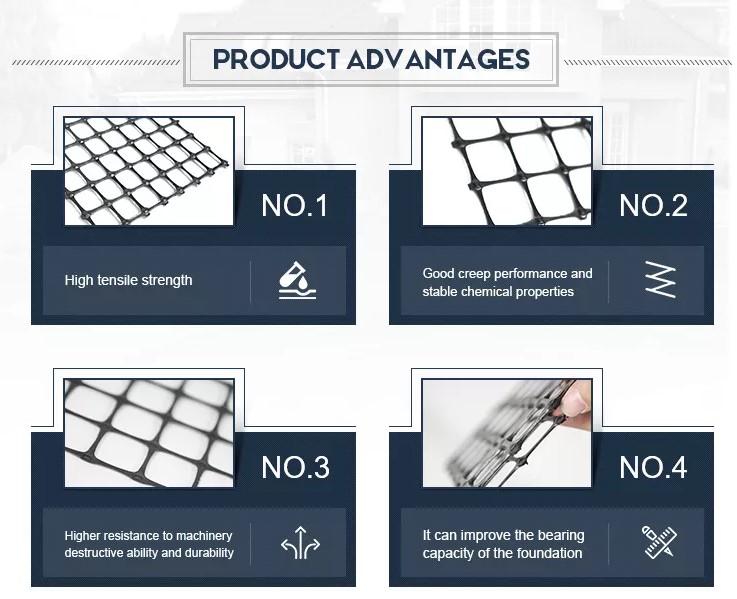 Any more informations,please feel free contact us.
Professional geosynthetics manufacturer
Anhui Zhonglu Engineer Materials Co., Ltd
Angela:86-18095658976