Anhui Zhonglu Engineering Materials Co.Ltd
Is headquartered in Hefei City, Anhui Province, China, with a registered capital of 102.6 million yuan.
The company is committed to providing one-stop engineering products and solutions to customers around the world.
Main Products:geogrid ,geomembrane , geocell , geotextile , Geosynthetic Clay Liner , Composite Drainage Net , Grass Grid , geomat , Drainage Board ,Drainage belt , Welding mahicne.
Soil reinforced geogrid is a type of geosynthetic material that is used to reinforce soil structures, such as retaining walls, slopes, and embankments. The geogrid is made of a permeable material, such as polyester or high-density polyethylene (HDPE), and is produced in a grid-like pattern with apertures that allow soil to fill in and lock into place.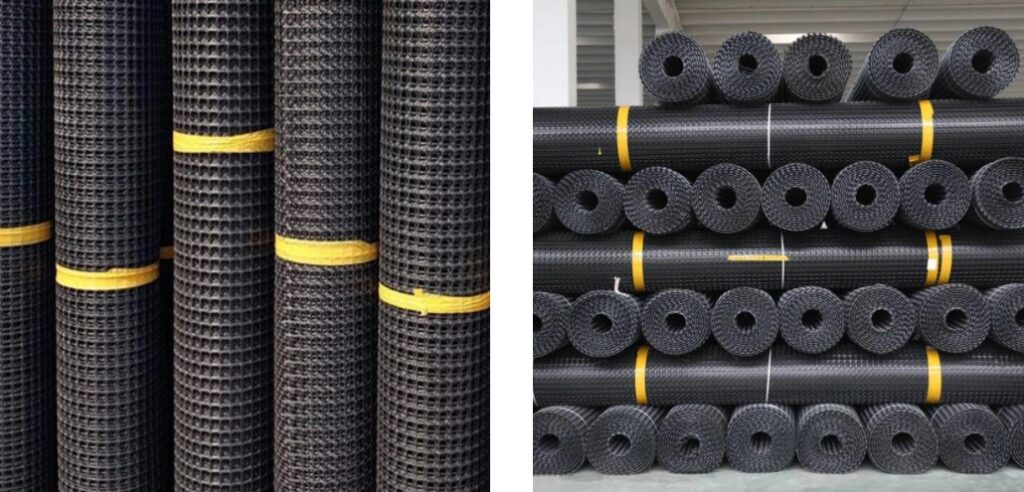 The geogrid is placed in a layer between the soil and the retaining structure, and the soil is then compacted over the geogrid. This creates a composite material with enhanced mechanical properties that provide increased stability and load-bearing capacity.
The use of soil reinforced geogrid can result in a more economical and efficient solution compared to traditional reinforced concrete retaining structures. It can also help to reduce the amount of soil excavation and fill required, and minimize the potential for soil erosion and settling.
Soil reinforced geogrid is used in a variety of applications, including slope stabilization, road construction, landfills, and coastal protection. It is a versatile material that can be designed and installed to meet specific project requirements, and is suitable for use in a range of soil types and environmental conditions.