Three dimension vegetation 3D geomat is a new typed seed planting material with 3D structure, 
which can protect the ground surface being corroded before the turf is growing up, and fix the 
seeds.The compound protection layer formed after the grass grows up can endure washing by high 
level and high speed water. It can be a substitute of the concrete, bitumen, stone etc to be the slope protection material. It has mainly been used in highway, railway, river way, embankment, hillside etc

Geomat is a stable tri-dimension net structure, produced by multi -layer plastic geonet welding together. The surface is uneven and crumbly, so it allows soil or sand be filled in by 90%. Plants roots can go through the geomat freely to a depth of 30-40cm. In this way, plants, geomat and soil are firmly connected to protect the slope.
Specification of Geomat for Road Railway Highway Tunnel
I. Em2, EM3, EM4, EM5
2. Width: 2m
3. Roll length can be decided by customers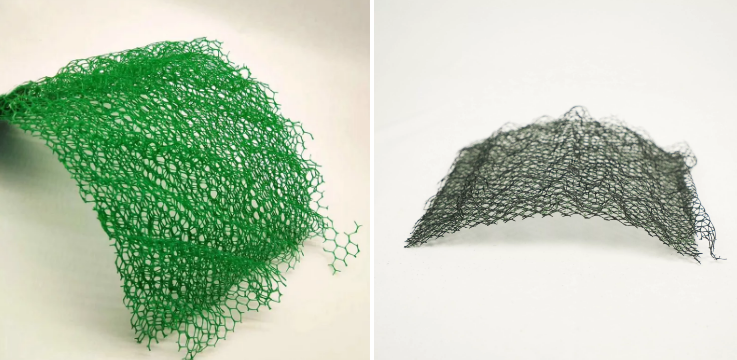 After-sales service
1.In order to provide customers with comprehensive technical support,we will provide technical and other related information upon request in a timely manner.
2.In required,we will appoint specialized technicians to the construction site to give technical training to construction people,and offer technical guidance throughout the whole construction process.
3.For damage due to shipment and delivery,after we receive the complaint,we will check the issue through provided pictures and videos.If our responsibility is confirmed,we will offer free replacement.
4.When the construction is completed,as your request,our technical staff may participate in the final acceptance.