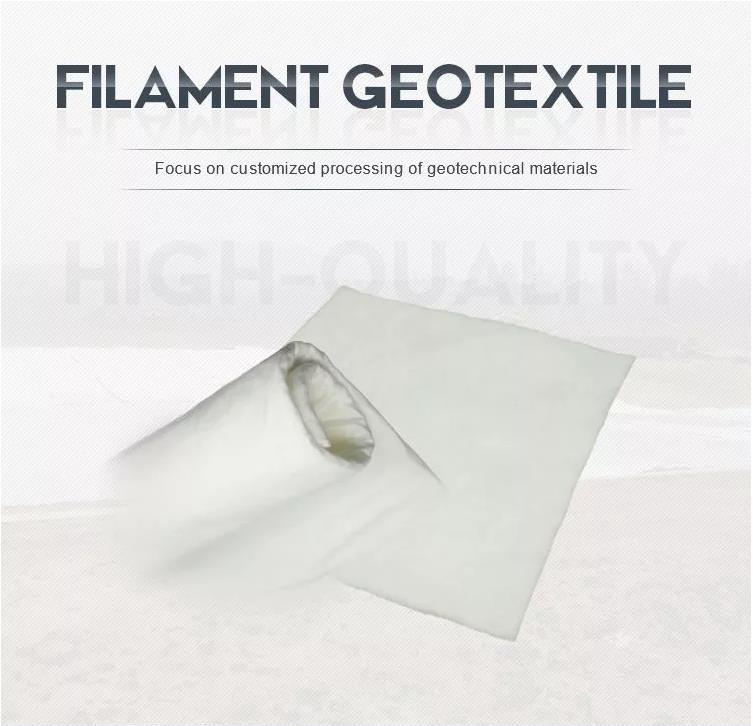 Geotextile sed to separate,filter,reinforce, protect or drain.Geotextiles are commenly used to separate layers like clay and drainage and to protect liner from damage. Geotextile was made from virgin polyester chips, the continous filament was extruded from polyester chip by machine directly by spunbond process. Pet Long Fiber Nonwoven Geotextile punch together to get the stable 3D with highter strength fabric . so Nonwoven Geotextile Fiber has high strength , good creep property excellent and erosion resistance, aging-resistance and heat resistance.
Technical Parameter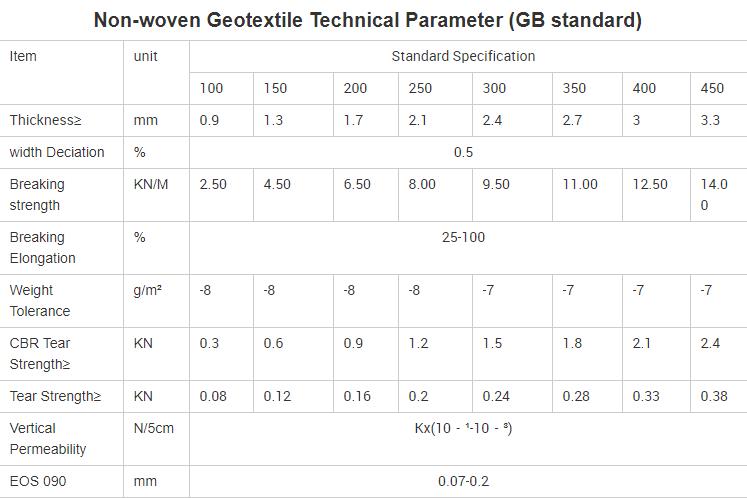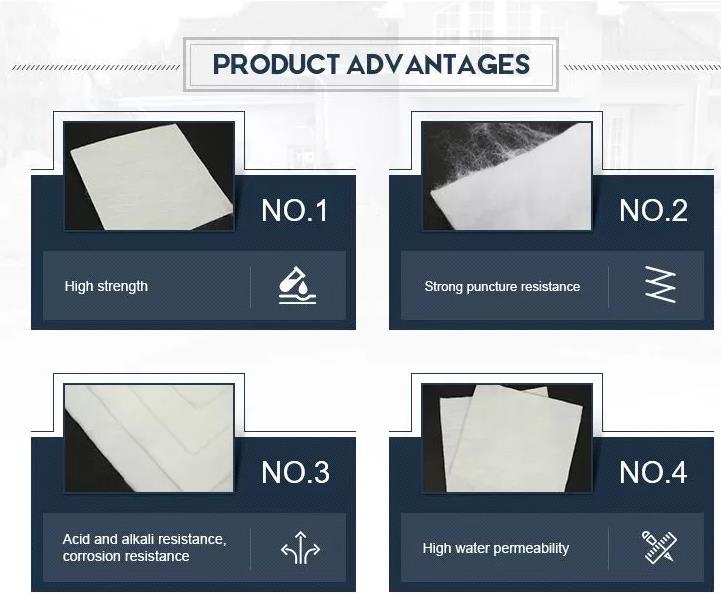 Product Application
1. Rivers, lakes, reservoir dams; 2. Mine tail mine dam; 3. Airport, railway bed, highway, tunnel 4. Municipal engineering, environmental engineering, etc.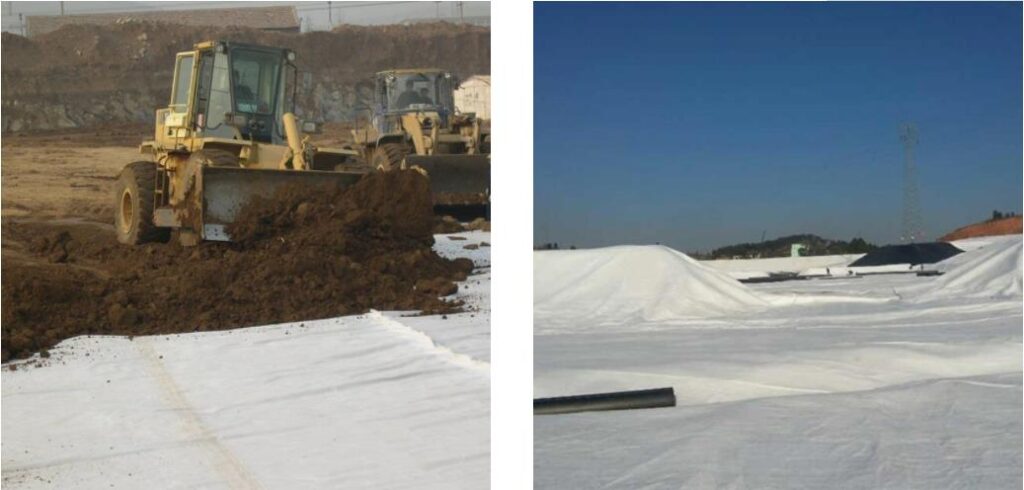 Q1. Can you do OEM?
A1. Yes.of course.We can produce the products as per your request.
If you can offer samples to us,it will be more convenient.
Q2. If I want to order a small quantity goods,can you do it?
A2. If the product you need we have stock available,that would be great,you can choose the instock goods. but if not, don't worry,
we can take your order with our other clients' order to be produced together.
But it needs to wait some time .