Product Description
Needle-punched non-woven geotextiles are divided into staple fiber needle-punched non-woven geotextiles and filament spun-bonded
needle-punched non-woven geotextiles.The main raw materials are PE, PP, etc. Nonwoven geotextiles are widely used in geotechnical
engineering.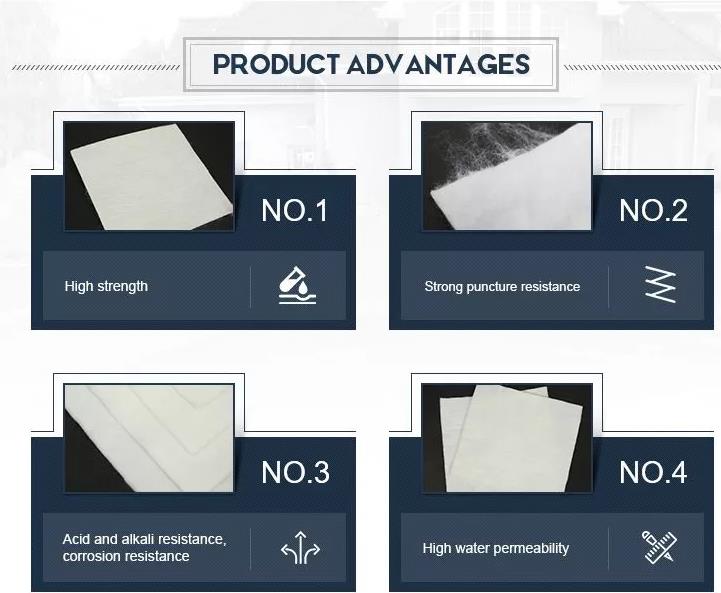 High strength. Due to the use of plastic fiber, it can maintain full strength and elongation under dry and wet conditions.
Corrosion resistance, in different pH of soil and water can be long-term corrosion resistance.
Water permeability is good, there is a gap between the fibers, so it has good water permeability.
Good anti microbial property will not damage microorganism and moth.
The construction is convenient. Because the material is light and soft, it is convenient to transport, lay and construct.
Complete specifications: width up to 8 meters. Mass per unit area: 100-1000g / m2
The cost is low, and the same function is lower than the finished product of other methods.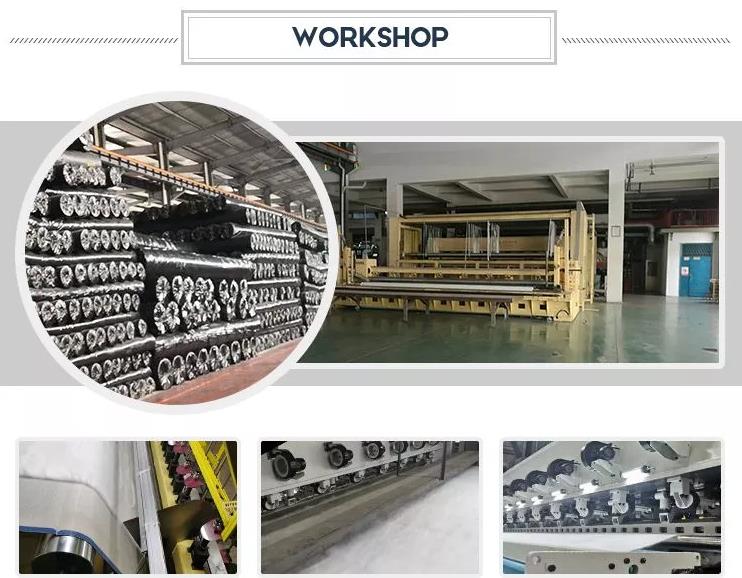 Product Applications
1. Rivers, lakes, reservoir dams; 2. Mine tail mine dam; 3. Airport, railway bed, highway, tunnel 4. Municipal engineering, environmental engineering, etc.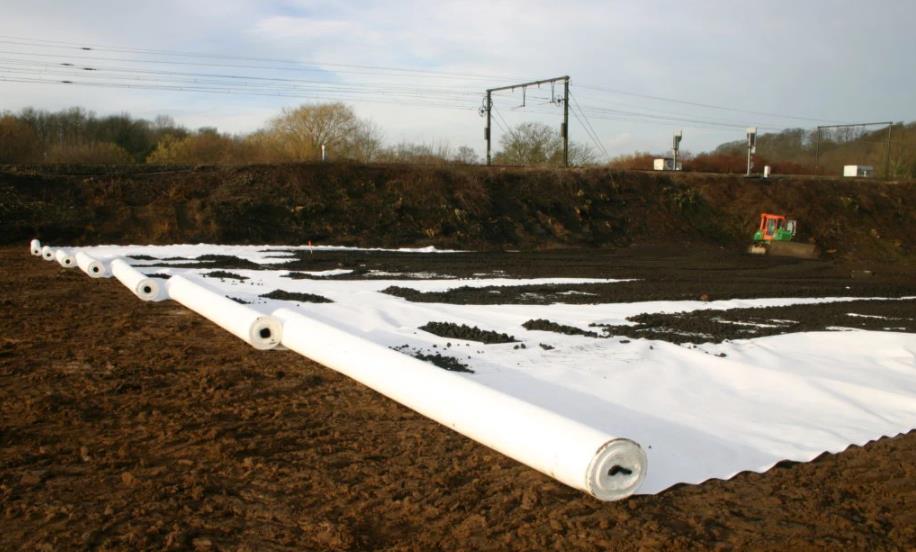 Why can geotextile be used in many fields?
1. High strength. Due to the use of plastic fiber, it can maintain full strength and elongation under dry and wet conditions.
2. Corrosion resistance, in different pH of soil and water can be long-term corrosion resistance.
3. Water permeability is good, there is a gap between the fibers, so it has good water permeability.
4. Good anti microbial property will not damage microorganism and moth